The reality star showed off her stunning figure as she soaked up the sun on holiday in Spain.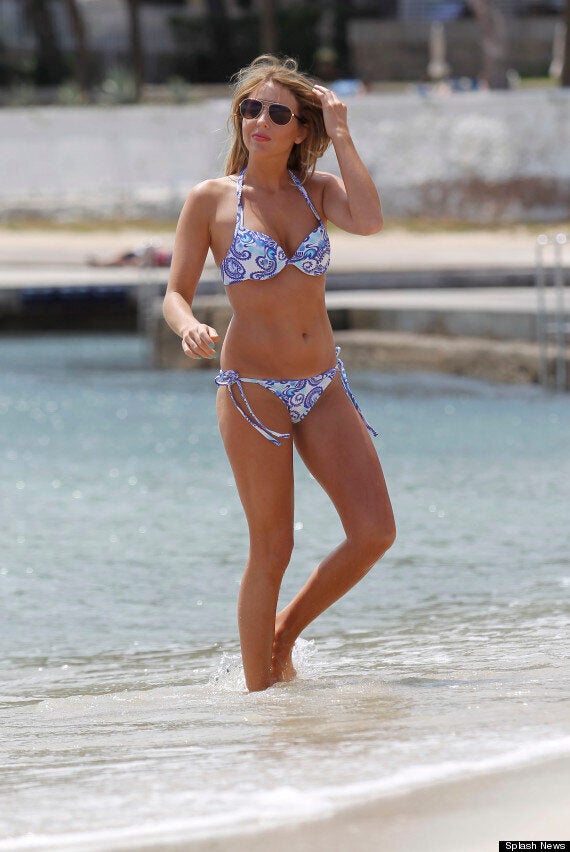 Wearing a blue and white two-piece the 21-year old showed off her toned legs and flat-as-a-pancake tummy a she enjoyed a beach break with a group of girlfriends.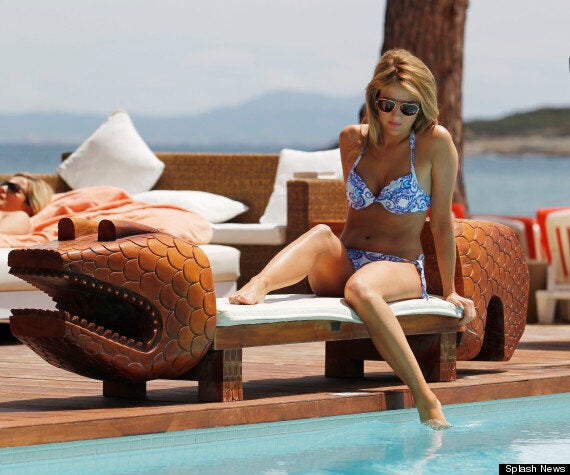 She said: "I see a personal trainer three times a week and have a new diet regime. I allow myself one sin a day, either a Red Bull or a chocolate bar, when my trainer isn't looking.
"I try to have all my carbs at lunch, so if I'm out I have a jacket potato and beans. My mum makes a big cauldron of carrot and coriander soup or a brilliant sausage casserole for dinner."
Looks like it its definitely paid off.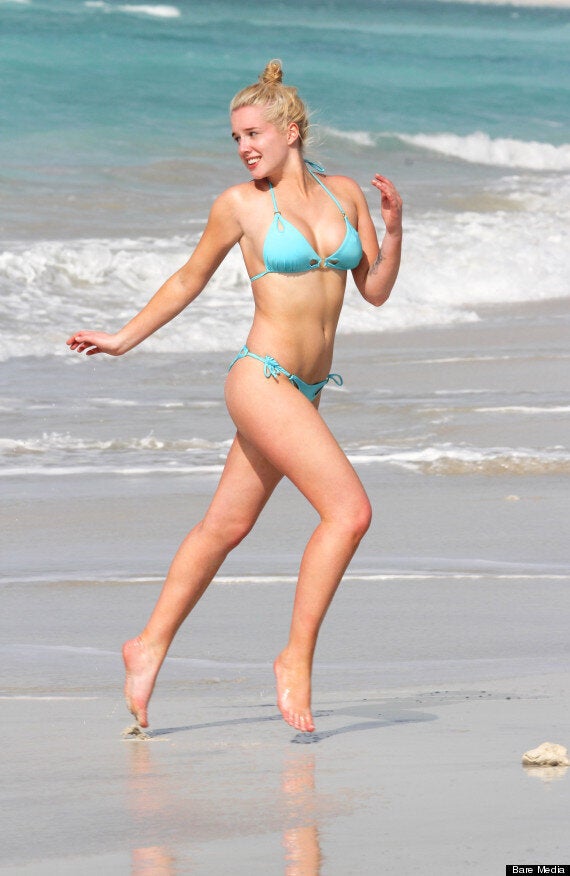 100 Celebrity Bikini Beach Babes
Related