Fired Apprentice candidate Alex Mills has continued to be controversial, even in defeat.
The extrovert Welshman, whose antics on the show have made him a popular candidate this series, tells HuffPostUK that his team Endeavour would have won this week's challenge, had he stuck to his guns.
Even more surprisingly, his eyebrows - the objects of much fascination in the nine weeks since the show started - are... all natural!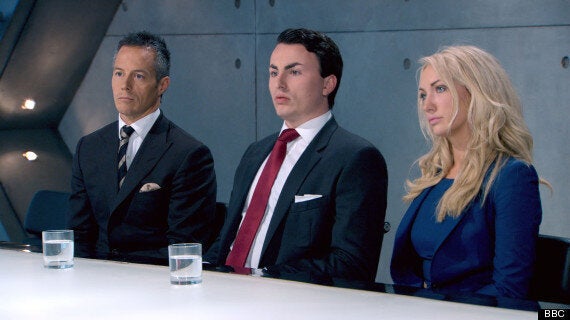 Project manager Alex only wanted to bring Myles back into the boardroom with him, after their branding disaster
Viewers watched Alex finally break his project management duck on last night's show when the teams were charged with creating and marketing a ready meal.
As team leader, Alex was intent on creating 'Popty Ping' - named after a colloquial Welsh term for a microwave oven - but was talked out of it by colleague Myles Mordaunt, and they opted for Deadly Dinners instead, meals loved by the children they were targeting, but no one else.
The skull and crossbones logo with its tagline "healthy horrible food" left a bad taste in the mouths of parents and supermarket bosses. "That's the logo you get on bleach," observed Nick Hewer, with horror.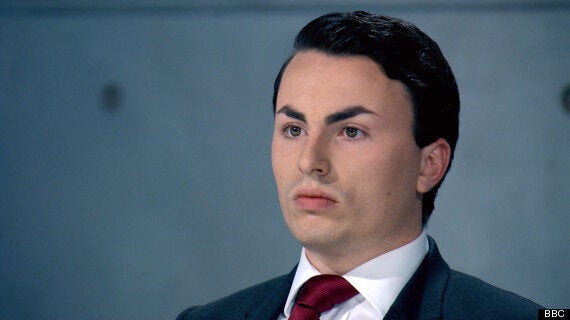 Alex Mills - a natural charmer?
"If I'd stuck to my guns, we'd have won," Alex tells HuffPostUK. "Every time before, I was told I was too fixed, so I tried to be flexible. But that's the lesson for my life now. I'm never going to change my mind again, and if anyone asks, I can say, 'Lord Sugar says...'"
Lord Sugar was full of kind words for Alex even as he fired him, calling him young and enthusiastic.
Rival team Evolve, led by Neil Clough, scored better with their Oh My Pow meal, which fused world cuisines, even if it lacked the necessary Pow, after first-time cook Francesca failed to taste the goods before marketing them.
Meanwhile, those eyebrows - what is the story?
Alex swears they're all natural, save a bit of "self-respecting" tidying up every two weeks or so.
"That's the natural shape of my eyebrows," he exclaims. "Apart from a few stray ones being ripped off every fortnight or so. Well, no one likes that, do they?"
So, now the browed one is gone, there are six left - Myles, Neil, Luisa, Francesca, Leah, Jordan... who IS going to win this year's The Apprentice?
Popular in the Community