She might be 67 years old but singing and acting legend Cher isn't about to start wearing cardigans and comfortable footwear just yet.
The star rocked up to a bash in New York wearing this *checks notes* ensemble.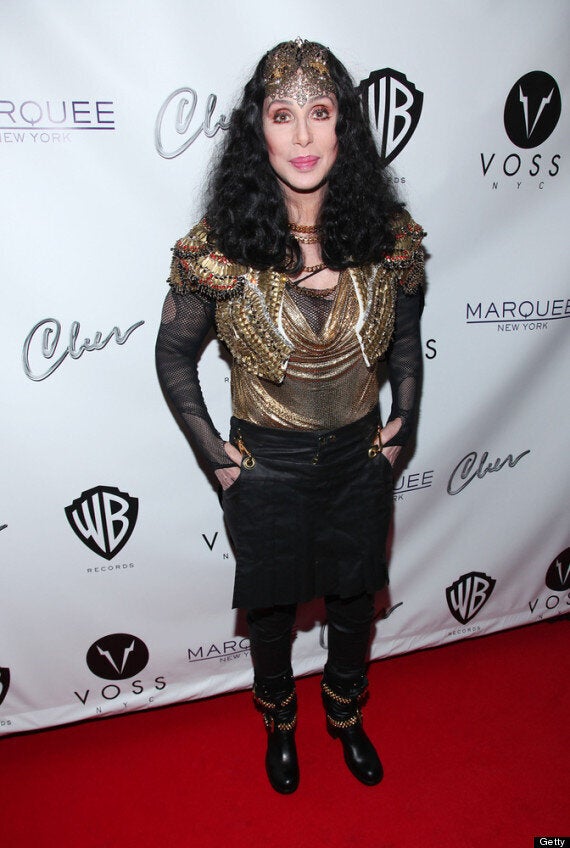 Cher wore the leather slash metal slash mesh mash up to the 'Q Thursdays' launch party alongside DJ Johnny Dynell (us neither) at the Big A's Marquee Club.
And doesn't she look chuffed to bits with it?
It's not the first eye-watering outfit Cher has been spotted in this week.
She also donned this stare-at-it-too-long-and-your-eyes-will-go-squiffy monochrome number.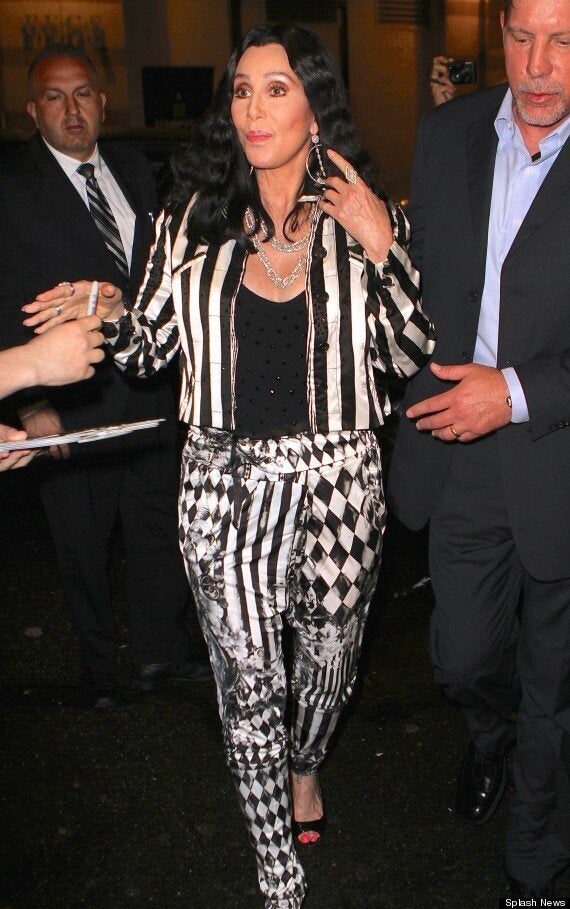 Anyone for a game of chess?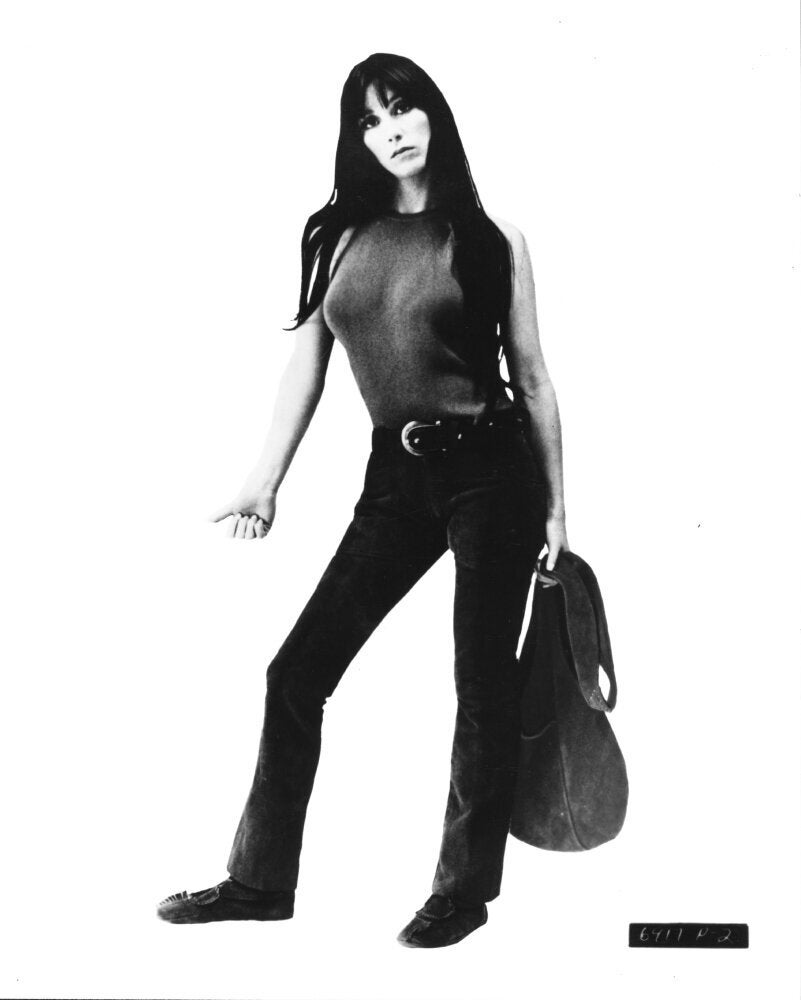 Cher Style Evolution