David and Victoria Beckham's search for a permanent London home continues, with news that the couple have been looking around the mansion belonging to an iconic film director.
The Mirror reports the freshly-retired footballing star and his fashion designer wife have been on a tour of the £50 million mansion that famously belonged to the late Michael Winner.
Winner, who died in January, lived in the 47-room mansion from 1978 until his death. The house originally belonged to Victorian artist Luke Fildes, and was divided into flats when he bought it.
Winner famously spent a fortune converting the mansion to its former glory, and filling it with antiques and artefacts. There is a pool, jacuzzi room, cinema room, as well as a gigantic master bedroom, where Winner entertained his string of glamorous girlfriends, before he married his longtime love, Geraldine Lynton-Edwards.
Before he died, he tried to sell it to his local council as a museum, but they decided it would be too expensive to keep it running. For example, there are a reported 3,400 lightbulbs in the property that need changing.
Now, the mansion is in the running to be the next Beckham property. The couple are keen to put down roots in London, following David's retirement from international football, and the expansion of Victoria's fashion empire, whose headquarters are only a few miles away.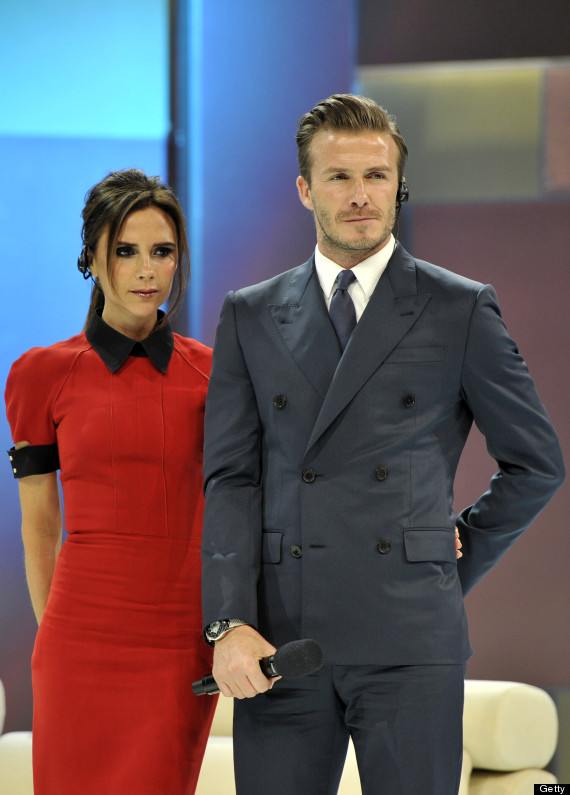 David and Victoria Beckham have their hearts set on living in West London
A source close to the Beckhams confirmed to the Mirror: "David and Victoria have been looking at available houses in a neighbourhood where they really want to live and Michael's old home is one of them."
LIKE US ON FACEBOOK | FOLLOW US ON TWITTER