Mariah Carey is no stranger to accusations of lip-syncing after many questioned whether she was singing live during her 'American Idol' performance earlier this year, and she was at the centre of another miming storm yesterday following this year's BET Awards.
The 43-year-old star took to the stage at the 2013 BET Awards in LA to perform her latest single 'Beautiful' but was immediately accused of miming along to a pre-recorded track.
Her pitch-perfect performance led to many taking to Twitter to accuse the singer of lip-syncing.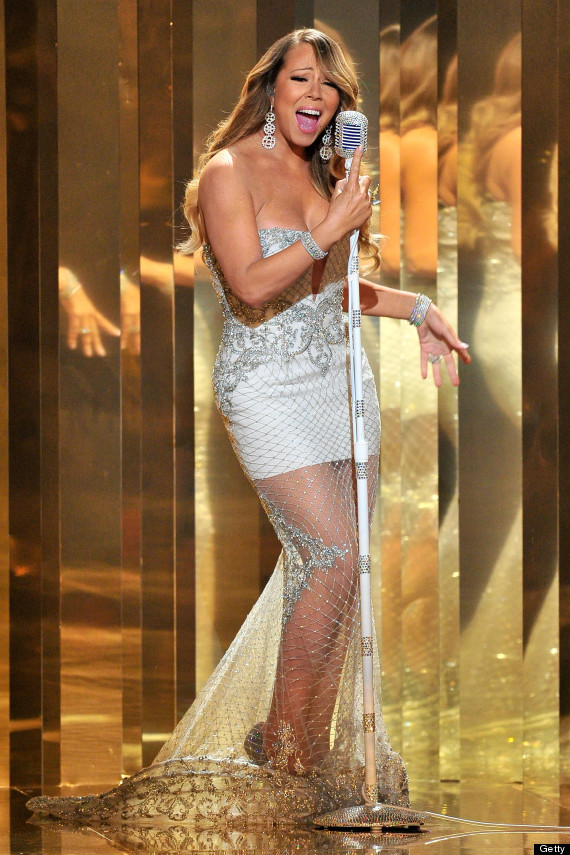 Mariah Carey at the 2013 BET Awards
ItsNickiM wrote : "Mariah Carey Lip Synching, cause she knows we don't wanna hear those pig mating calls she be making."
Beachsax11 said: "Jeezy so shady. Talkin bout RIP to mariah Carey vocals. Died in the 90s. All that lip synching. I'm so disappointed."
Whilst, Ale tweeted: "Omg !! Mariah Carey is a HORRIBLE lip- syncher."
But what do YOU think? Watch the video of Mariah's performance above and then cast your vote in our poll below...
LIKE US ON FACEBOOK | FOLLOW US ON TWITTER