Readers of a certain age might recognise this shirtless gentleman from a rather popular 90s US TV series.
It is in fact Ian Ziering of 'Beverly Hills 90210' fame who obviously hasn't seen much in the way of acting offers lately because he's had to resort to getting his kit off as a guest member of the Chippendales.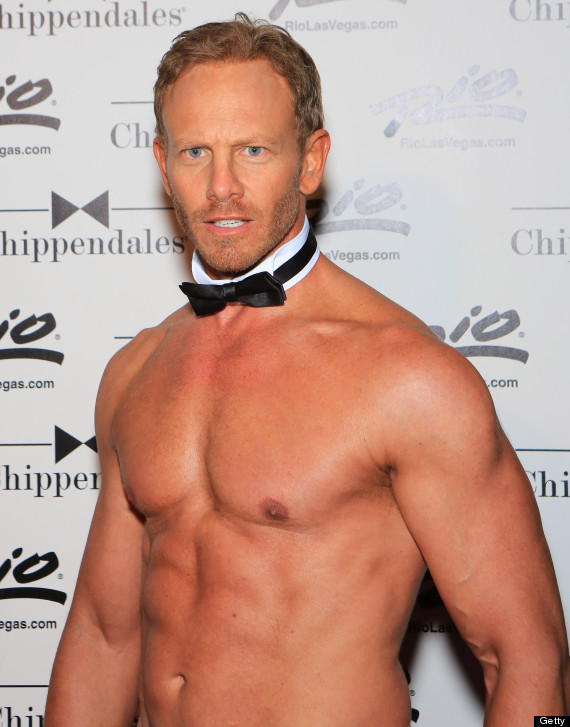 Ian Ziering
That'll explain the bow tie and cuffs, then.
As the 49-year-old's stint as a guest headliner for the male dance troupe in Las Vegas came to an end, there was a mini '90210' reunion as his former castmates Shannen Doherty and Jennie Garth rocked up to lend their support (and admire his muscles) at the Rio All-Suite Hotel and Casino in Sin City.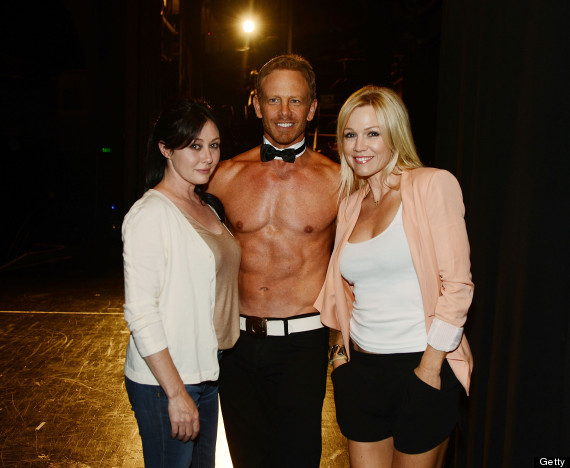 Reunited: Shannen Doherty, Ian Ziering and Jennie Garth
Ian - who played Steve Sanders in the Aaron Spelling drama, opposite Jennie's Kelly Taylor and Shannen's Brenda Walsh - was all smiles as he posed for photos with them both backstage.
Speaking about his latest, errrm, role, Ian said: "Actors and performers never know what their next job will be, and when I got the call from Chippendales, my jaw dropped as it came on the heels of TMZ calling me fat on national TV.
"I am passionate about health and fitness, so I've kept in shape, and dancing is something I've always enjoyed, so I figured why not?...It's really a dream come true!"
He told Access Hollywood Live: "To be surrounded by all that naked man ass is kind of discombobulating. I never had that locker room experience."
LIKE US ON FACEBOOK | FOLLOW US ON TWITTER