Rihanna couldn't contain her delight at meeting Jennifer Lawrence in Paris, where they were both attending Fashion Week.
The Diamonds singer has been painting the town red as she partied with friend Melissa Forde in the French capital, posting pictures of herself on Twitter drinking wine in her hotel corridor, and in her taxi.
Rihanna also posted a picture of herself with Hunger Games star Jennifer and wrote: "Bumped into the extraordinary Jennifer Lawrence at dinner!"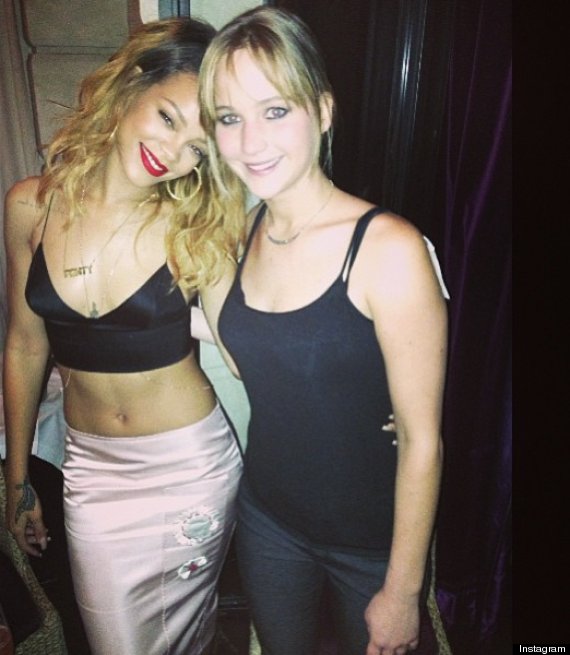 The 25-year-old singer showed off her toned stomach in a fitted, cropped black vest and pink satin pencil skirt, while Jennifer was dressed casually in a black vest and jeans, with her hair tied back.
Earlier the 22-year-old actress attended the Dior show in a cropped, lace pastel top and statement trousers which had one billowing, pleated leg, while the other leg was tailored and fitted.
Meanwhile, Rihanna changed into a white lace see-through blouse that left very little to the imagination teamed with white satin leggings with a pattern of embellishments and cut-outs as she continued to party in Paris.