When did 'Luther' - a pretty typical mid-week drama about a maverick cop with his own way of pursuing justice - become such event TV?
Probably when its star Idris Elba started scene-stealing in a sleight of respectable big screen outings, that have made him increasingly in demand on both sides of the Atlantic.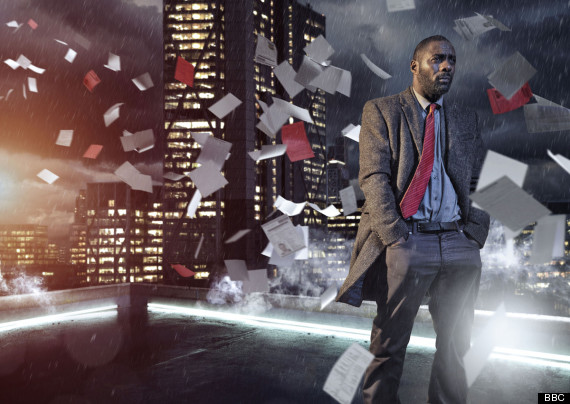 Idris Elba - causing fur to fly as usual as 'Luther'
Next week sees his latest blockbuster 'Pacific Rim' in cinemas but, for now, 'Luther' takes centre stage.
This third series finds the policeman working on a pair of cases - one a series of copycat murders with echoes of a long-ago serial killer's work, and the other the sudden death of an internet tormentor in his home. I'll eat my hat if these two disparate stories aren't connected somehow.
There's also the frisson of a new romance for the solitary cop, as well as a senior cop barking at his heels, intent on making his professional life... conventional, for which read, unthinkable.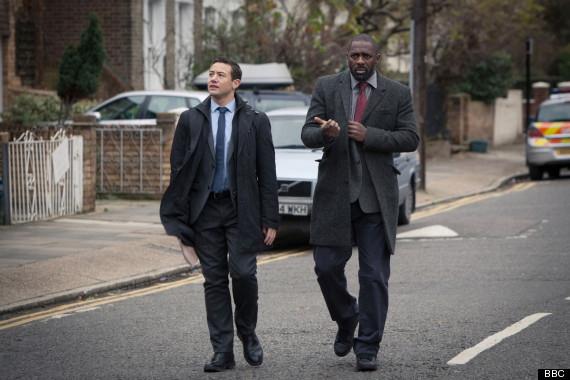 Warren Brown and Idris Elba back together - but has the power shifted?
Since the last series, Warren Brown - back here as sidekick Justin Ripley - has also cut his leading man teeth in 'Good Cop' to rave reviews, so it'll be interesting to see how the power balance plays out in these new episodes. But Elba has shared screen time with the likes of Guy Pearce and Cameron Diaz since then, too, and always come out on top.
The bad news is that this is, by all accounts, the last series of 'Luther'. The good news is, that's definitely not the last of Idris.
'Luther' starts again tonight at 9pm, BBC1. Trailer above, pictures below...