'Emmerdale' star Lesley Dunlop has said shaving her head as part of Brenda Walker's cancer storyline was "the least I can do".
Brenda's hair has started to fall out as a result of the chemotherapy treatment she is having after her surgery to have a brain tumour removed.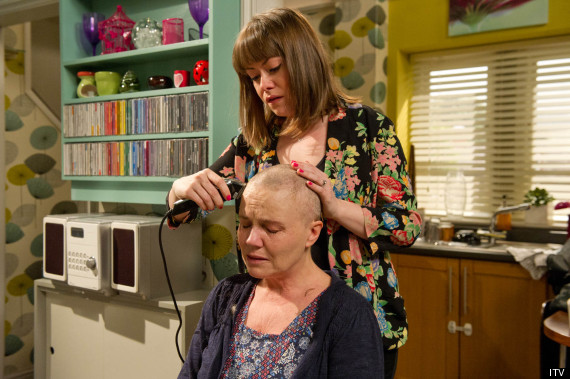 Brenda has her head shaved by daughter Gennie in the soap
Lesley said of her new look: "Everyone loves it. My girls think it looks great and they're really proud of me and people keep saying well done for doing it.
"But I think because of relating to my friend doing work with some brain cancer charities for me it's been a doddle really, and it's the least I can do.
"Everyone has been so complimentary - and I never realised I had a good shaped head!"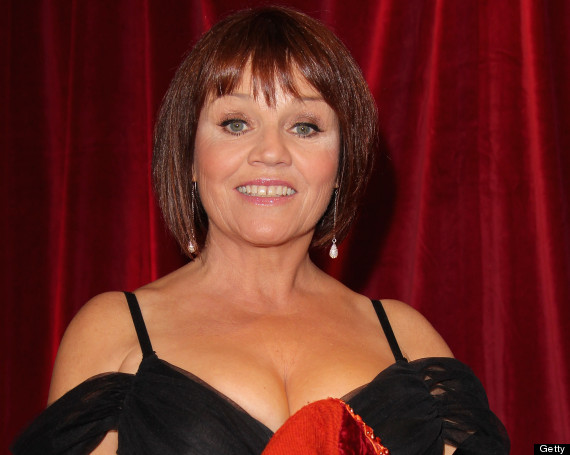 Lesley as she appeared before shaving her head for the role
The actress is proud to be helping raise awareness for brain cancer research charities.
She said: "I have lots of comments from people who have brain cancer. Or from people just saying 'Well done 'Emmerdale' for doing this storyline', for highlighting it.
"Because even though it's one of the highest killers of young people - I had no idea brain cancer was so common - it is the lowest funded of all the cancer research charities. Brain cancer only gets 0.7 per cent of the funding, so it's raising the profile as well, and hopefully trying to get people to specifically give to brain cancer."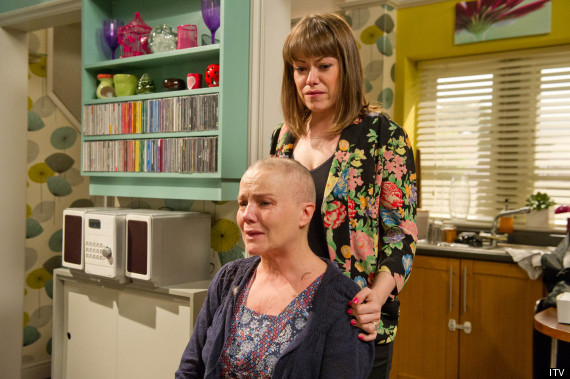 Brenda breaks down after shaving her head
LIKE US ON FACEBOOK | FOLLOW US ON TWITTER