A police marksman who gunned down a 24-year-old robbery suspect had no reason to believe that he had picked up a weapon and there was "no lawful justification" for shooting him dead, according to a damning official report.
Former High Court judge Sir Christopher Holland released his findings following the public inquiry into the death of Azelle Rodney, who was killed by armed police in Edgware, north London in 2005.
The VW Golf in which he was travelling with two other men was stopped by officers who feared the trio were on their way to stage an armed heist on Colombian drug dealers and had an automatic weapon capable of firing 1,000 rounds per minute.
Mr Rodney was shot six times, once each in the arm and back, and, fatally, four times in the head.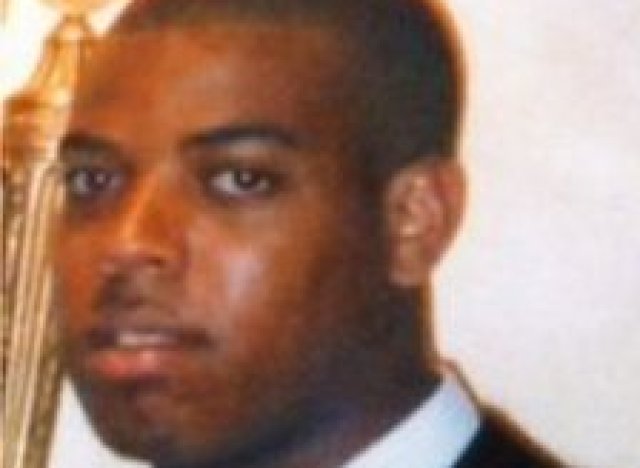 Azelle Rodney was killed aged 24
Sir Christopher's critical conclusions raise the possibility of the officer, known only as E7, facing criminal charges for the shooting.
He said: "There was no lawful justification for shooting Azelle Rodney so as to kill him. Granted that E7 had an honest belief that Azelle Rodney posed a threat to himself or to other officers, this threat was then not such as to make it reasonably necessary to shoot at him."
Mr Rodney could have survived the first two shots, to his arm and back, but not the remaining four to his head.
The executive summary of the report said: "The report asks whether E7 believed, for good reason, that Azelle Rodney presented a threat to his life or that of his colleagues such that it was proportionate to open fire on him with a lethal weapon. The answer is that he did not.
"The report then poses an alternative question. That is framed on the basis of UK criminal law, and assumes that, contrary to the Chairman's actual findings, E7 believed that Azelle Rodney had picked up an automatic weapon.
"Would it have been proportionate to fire the shots that killed Azelle Rodney? The answer would be no. That is because, even if it was proportionate to open fire at all, there would have been no basis for firing the fatal fifth to eighth shots."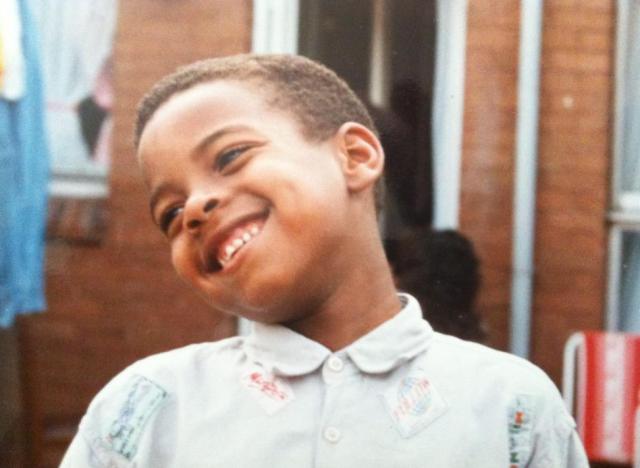 A picture of Azelle as a youngster from the Azelle Rodney Campaign for Justice UK Facebook page
E7 told the inquiry that he had seen Mr Rodney start moving around, reaching down and then coming back up with his shoulders hunched.
But Sir Christopher's report dismissed this account, which was also contradicted by eyewitnesses.
It said: "E7's accounts of what he saw are not to be accepted. Prior to firing he did not believe that the man who turned out to be Azelle Rodney had picked up a gun and was about to use it. Further, on the basis of what he was able to see, he could not rationally have believed that."
The officer has written to the inquiry to claim that the findings against him are " irrational".
Three guns were found in the Golf - a Colt .45 calibre pistol, a Baikal pistol and a smaller gun that looked like a key fob. The Colt was not loaded, the Baikal was loaded but was not cocked and the safety catch was on, and the key fob gun was loaded, cocked and the safety catch was off.
During the 11-week public inquiry it emerged that E7 had previously shot two men dead during an incident in the 1980s, and injured another two.
Inquests into the men's deaths later found that they had been lawfully killed, and the officer received a commendation from the-then Metropolitan Police Commissioner for his conduct. The two injured men were later tried and jailed.
Sir Christopher found that the operation that led to Mr Rodney's death was not run in a way that would minimise the threat to tlife.
Drivers were not supposed to deliberately ram the suspect car but two of the police cars did so.
The firearms officers were also supposed to be wearing police caps, but the two that could be seen in a video of the shooting were not. Two officers also fired rounds into the tyres of the Golf after it had been rammed and hemmed in by unmarked police cars.
Sir Christopher has recommended that Scotland Yard now nominates a senior officer to carry out a review of the operation.
Metropolitan Police Commissioner Sir Bernard Hogan-Howe said the case will now be referred to the CPS.
"The legal process must now be allowed to take its course, and it would clearly be inappropriate to comment further on the findings that relate directly to E7's split-second decisions in 2005. The personal accountability of firearms officers is unparalleled."
He went on: "I have read the findings carefully and want to express my personal sympathy to Mr Rodney's family. The MPS deeply regrets his death, and I recognise how distressing the inquiry must have been for them."
He said the force accepts recommendations made by Sir Christopher about how officers are debriefed after firearms operations.
Mr Rodney's mother Susan Alexander said the report backed her view that her son was executed, and she demanded an apology from Scotland Yard.
She said: "The police owe me an apology for the unlawful killing of my son."
Mrs Alexander added: "This report has found that there was no lawful justification for my son's killing by the police. He was fired at eight times in under two seconds and not one of those shots was lawfully discharged by the officer concerned.
"I thank Sir Christopher Holland for his thorough and excellent report. I hope it will be groundbreaking and cause a shift in thinking by police.
"Azelle's death was wholly avoidable - I shouldn't be sitting here now, beginning another chapter in my fight for justice for him.
"When I gave evidence to the inquiry on September 4 2012, I said that it seemed to me that Azelle was executed. The chairman's report, after detailed study of the evidence, is that he is sure and satisfied he shares my view.
"I do not seek to justify what Azelle was doing on the day he died, but he was entitled to be apprehended and, if there was evidence, to be charged and brought before a court of law to face trial before a jury. The fact that he was strongly suspected in being involved in crime does not justify him or anyone else being summarily killed."
She said she does not want any further delays in investigating what happened to her son, and asked for apologies from the police and watchdog the Independent Police Complaints Commission.
"I should not have to wait a moment longer for the police and IPCC to apologise unreservedly to me.
"The police owe me an apology for the unlawful killing of my son, but they also owe me, and everyone who was in Hale Lane, Edgware, when police carried out the hard stop, an apology for the way tactics were decided that day.
"I await an apology from the commissioner himself."
The Crown Prosecution Service will decide whether any charges should be brought over Mr Rodney's death.