Justin Timberlake's erotic 'Tunnel Vision' video has been banned from YouTube, shortly after it was released on Wednesday.
JT's video for his catchy new single 'Tunnel Vision' features one fully clothed Timberlake dancing around in a white room while naked women come in and out of shot. Well, naked apart from skin-coloured thongs, that is.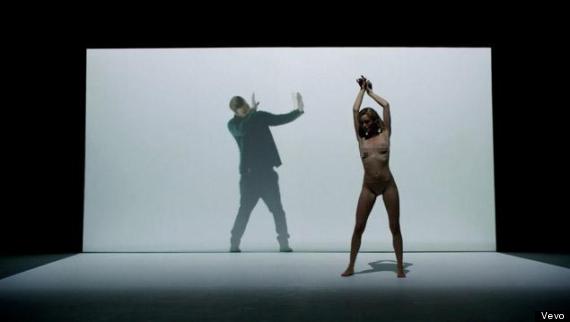 The women seem to be enjoying themselves as they dance along to lyrics such as "I know you like it".
'Tunnel Vision' is the third single from Timberlake's comeback album 'The 20/20 Experience' and has been released shortly after Robin Thicke's 'Blurred Lines' promo, which also uses bare breasts as art and happens to have gone to number one. The explicit version of his video was banned after it featured three girls naked and basically submissive throughout.
WATCH the video above for more.