The winner of last year's Australian 'X Factor' is set to play one of the country's greatest exports Kylie Minogue, it has been revealed.
Reality singing contest victor Samantha Jade will take on the role of 'Locomotion' singer in a forthcoming TV biopic about Australian rock band INXS.
Pop princess Minogue dated the late frontman of the Sydney based band, Michael Hutchence, after ending her relationship with 'Neighbours' co-star Jason Donovan in 1989.
Minogue reportedly first met Hutchence, a charismatic rock-god of a frontman, in 1987.
Jade will play a young Minogue, who was eight years younger than Hutchence, in the show titled 'Never Tear Us Apart: The Untold Story of INXS'.
And it looks like they have more in common than just a great singing voice...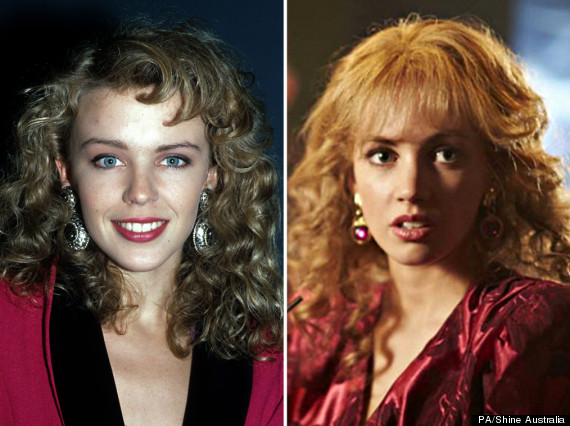 Filming is currently underway in Melbourne, with transmission expected later this year on the Seven Network in Australia.
The blurb for biopic reads on the network's website:
'Never Tear Us Apart: The Untold Story of INXS' will concentrate on the six members of the band and the artistic and emotional relationship at the heart of INXS, that of Michael Hutchence and Andrew Farriss. The two part drama traces their incredible rise to the top of the international charts - ten albums, thousands of concerts, the unforgettable headline show at Wembley Stadium and the bitter aftermath of dealing with the loss of Michael Hutchence. It promises an authentic, behind the scenes look at what really happened - childhood mates from Sydney who were once the biggest rock and roll band in the world - beyond the music, the lights and the roar of a sell-out crowd.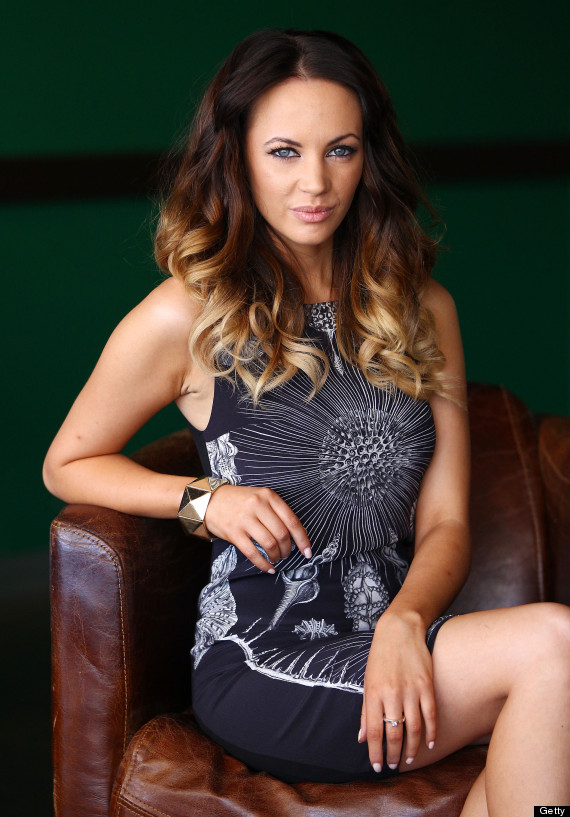 Samantha Jade poses during the COSMO 40 Years Celebration Lunch at Otto Ristorante on April 23, 2013 in Sydney, Australia. (Photo by Don Arnold/WireImage)
Digital Spy reports series producer Kerrie Mainwaring said: "We knew we couldn't look past Samantha Jade when we were casting Kylie.
"You just need to look at her face and figure to see she's a perfect match - and that she comes from a singing background was just an added bonus in our minds."
What do you think - does Samantha Jade make a good Kylie Minogue? Let us know in the comments below.
ENTER OUR FAB COMPETITIONS:

Win £250 In Shopping Vouchers With 'Song For Marion'

Win Wilderness Festival Boutique Camping Weekend Tickets, A Banquet Feast And Relax In A Lakeside Spa Hot Tub

Win Tickets And A Fantastic Charlie And The Chocolate Factory Experience For Your Family