"He's made history," Andy Murray's father, William, gushed about his son. "From a little gangly boy from Dunblane, it's just ridiculous."
"You saw him a few years ago, he had nothing on his bones, but he's worked very hard and that's what he's achieved. It's just incredible. I'm absolutely delighted."
Eight years ago, Murray succumbed to cramp on Centre Court when he bowed out at the third-round stage to David Nalbandian, but Tim Henman's humiliating exit earlier that week confirmed a swift transition from Henmania to Murraymania.
Sir Sean Connery was in the royal box to watch his compatriot, animatedly willing him on, but a more inconspicuous presence in the stands was Murray's father.
Whereas mother Judy is omnipresent and the current captain of the British Fed Cup team, Willie is a newsagent.
On Sunday Murray dashed to his camp, a la Pat Cash, to embrace his coach, Ivan Lendl, his team members and girlfriend Kim Sears, while there was a flimsy hand slap for his father before he remembered to hug his mother.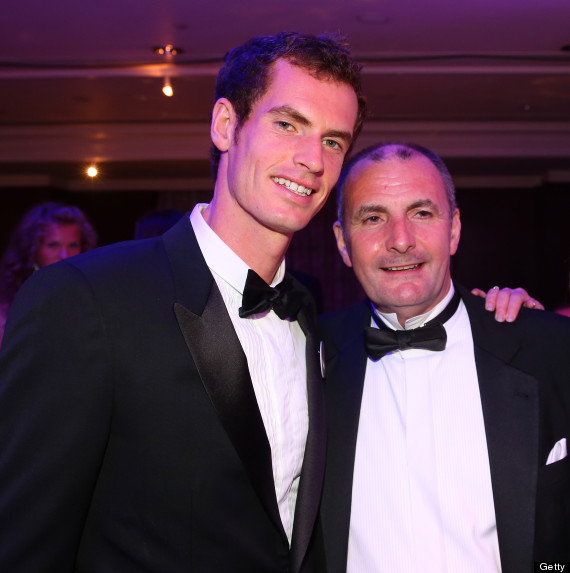 Murray and his father at the Wimbledon Championships 2013 Winners Ball
In 2005, his parents divorced nine years after they had separated. Murray has said the trauma he suffered from the ordeal partly explains the raw rage he often cooked up on court as a teenager.
"My parents separated when we were very young," he told the Telegraph in 2007.
"They didn't speak too much and they didn't get on too well together... they are just two different people."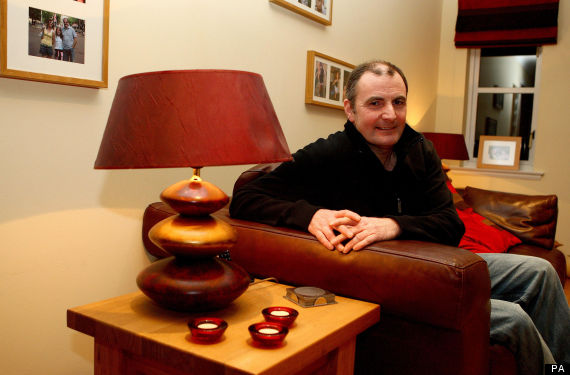 William Murray at his home in Scotland
Murray, now 26, has spoken of how he would "get stuck in the middle of their arguments" and the upset it caused.
Willie claimed in 2009 Judy had walked out and he "kept the family home and looked after them for the next four or five years. A lot of people don't realise that because the story isn't portrayed that way."
Appearances can be deceiving. His mother's tennis background and the resemblance Murray uncannily bares to Judy has not affected his love for his father.
"I love my mother and father to bits," he once stressed.
Sunday was an extra special moment for Willie, who was not in New York to see Andy lift the US Open trophy.
"I didn't make New York unfortunately but these things happen," he said. "I'd been to a few of them but it didn't happen for him the times I was there. But I've been here now and that's terrific. It's very special."