One of the two teenage girls killed in the San Francisco plane crash may have been run over by an emergency vehicle after surviving the accident, it has emerged.
The Asiana Airlines flight from Seoul, South Korea, was believed to be carrying 291 passengers when it crash-landed at San Francisco International Airport on Saturday.
The two killed have been identified as 16-year-olds Ye Meng Yuan and Wang Lin Jia, both Chinese students who were planning to attend a summer exchange programme.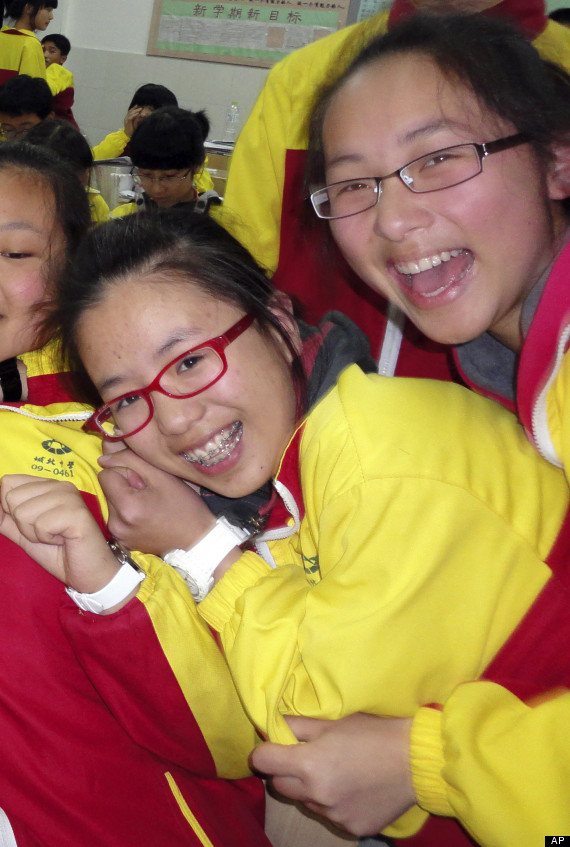 Chinese exchange students Ye Meng Yuan (left) and Wang Lin Jia (right) died in the plane crash on Saturday
San Francisco Fire Chief Joanne Hayes-White told the San Francisco Chronicle one of the girls' injuries were consistent with having been run over and that an autopsy was taking place to determine if this was the case.
She said: "As it possibly could have happened, based on the injuries sustained, it could have been one of our vehicles that added to the injuries, or another vehicle.
"That could have been something that happened in the chaos. It will be part of our investigation."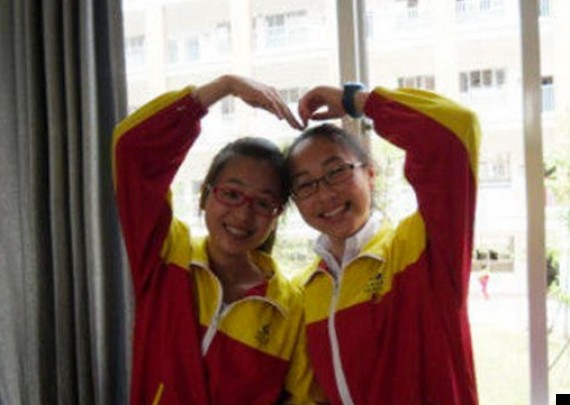 The Chinese students were planning to attend a summer exchange programme
It comes as it emerged pilot Lee Kang-kook had been making his first flight to the airport in the Boeing 777 jet and was still in training.
An Asiana Airlines spokesman told Reuters: "It was Lee Kang-kook's maiden flight to the airport with the jet... He was in training. Even a veteran gets training (for a new jet)."
Lee, who started his career at Asiana as an intern in 1994, has 9,793 hours of flying experience, but only 43 hours with the Boeing 777 jet.
Up to 180 other passengers are believed to have been injured in the crash.