We bet Alex Jones regrets not taking extra sartorial precautions for her latest photo call.
One photographer got this snap of 'The One Show' presenter's behind as she took part in a tennis event.
Cheeky.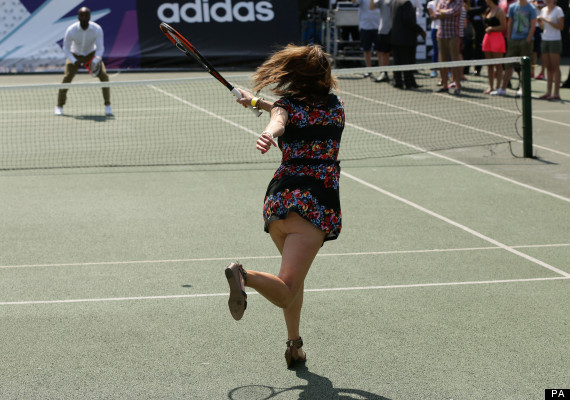 Alex Jones was taking part in the Adidas sponsored #hitthewinner event with Andy Murray, at Black Prince Community Hub, in Kennington, London.
Don't worry though Alex, you're not the first to flash your bum on the court - just look at the Athena tennis girl.
And Imogen Thomas also gave us a cheeky glimpse when 'playing' the game last week.
As well as a pair of sports pants, we'd also recommend a suitbale pair of tennis pumps. After all, you wouldn't catch Marion Bartoli playing in strappy brown wedge sandals now, would you?
Despite the unsuitable outfit, Alex tweeted about 1930's tennis attire before the event, so we're a bit baffled why her sports kit wasn't up to scratch.
On the way to interview Andy Murray. A 1930's tennis outfit awaits me....???!

— Alex Jones (@MissAlexjones) July 8, 2013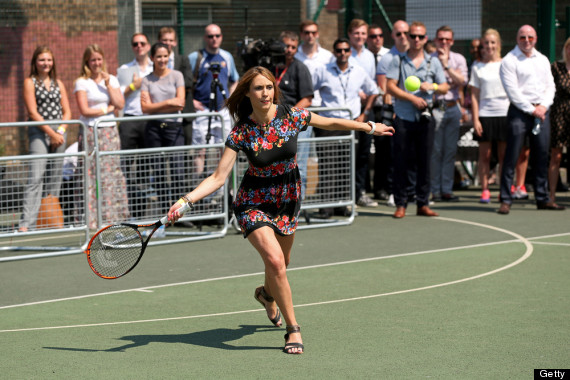 Despite forgetting her tennis attire, she does look like she's got a cracking returning forehand...
Also on HuffPost: