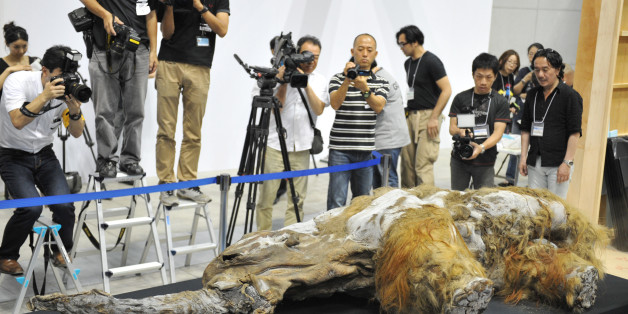 Getty
A baby Woolly Mammoth found in a remote area of Russia has gone on display at an exhibition in Tokyo, Japan.
The 39,000-year-old female Mammoth named Yuka, was discovered in May of this year by scientists in a Siberian ice tomb.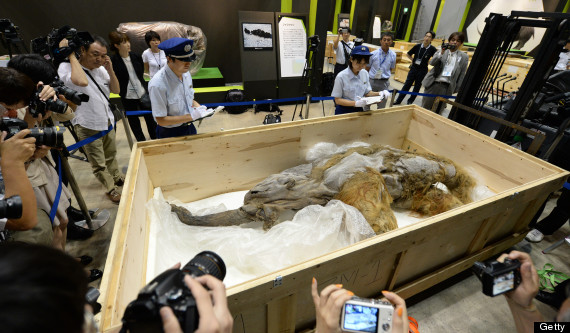 The Woolly Mammoth is the centre of attention after going on display
The frozen woolly mammoth will be exhibited from July 13 until September 16 at an exhibition hall in Yokohama, south of Tokyo and visitors will be able to view the extinct creature during it's three month stay.
Experts who discovered the creature were able to extract a blood sample, which in the future could lead to the possible cloning of the beast.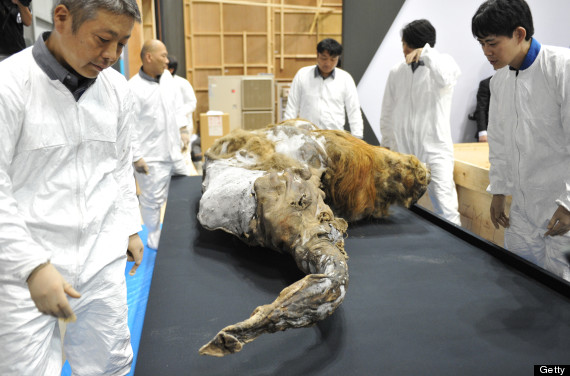 The female baby woolly mammoth named Yuka from the Siberian permafrost is surrounded by exhibition staff
But an archaeologist has warned that ethical issues surrounding bringing extinct animals back to life must be considered because scientists are "on the brink" of doing so.
Yuka's story is featured in the BBC/Discovery Co-Production programme Woolly Mammoth: Secrets from the Ice.
Click here to see video of Yuka's carcass.