Samantha Womack has revealed she is hoping for some lighter storylines in 'EastEnders' when her character Ronnie Mitchell returns to Albert Square later this year.
The actress recently announced she was making a six-month comeback to the soap, after quitting in 2011 when Ronnie was jailed for swapping her dead son with Kat and Alfie Moon's baby.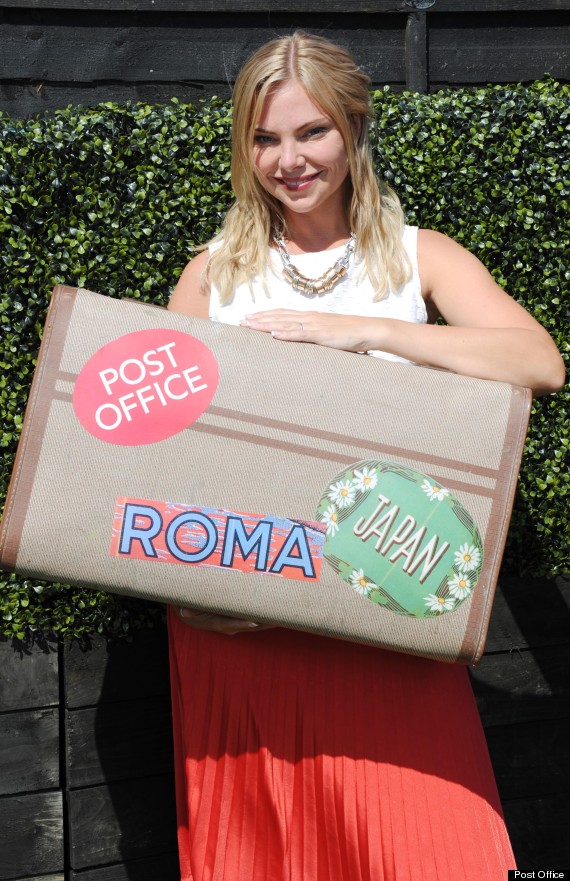 When asked if she was hoping for more cheerful scenes at the launch of the new Post Office Travel Essentials campaign, Samantha said: "Oh, I hope so. I don't know whether Ronnie is a cheerful kind of girl. It's going to be hard, because she's been through an awful lot, hasn't she?
"So I think maybe she's going to have to show signs of that in some way, because it would be awful if she had an experience like that and suddenly she came back and it didn't mean anything.
"She needs to have echoes of trauma, but like everyone else, I liked the Mitchell sisters also when they arrived and they were vivacious, cool and no-one messed with them. So I'd quite like to get that back."
Samantha also teased that Ronnie could reconcile with ex-husband Jack Branning (played by Scott Maslen) upon her return.
Talking about kissing scenes with the actor, she told Digital Spy: "It'll be awkward the first one, and then when we get it over and done with - when we get back to it - it'll be fine."
Ronnie's return will also coincide with Barbara Windsor's one-off appearance as Mitchell matriarch Peggy, which was confirmed on Monday.
LIKE US ON FACEBOOK | FOLLOW US ON TWITTER
ENTER OUR FAB COMPETITIONS:

Win Wilderness Festival Boutique Camping Weekend Tickets, A Banquet Feast And Relax In A Lakeside Spa Hot Tub

Win Tickets And A Fantastic Charlie And The Chocolate Factory Experience For Your Family