Good new ladies - George Clooney is back on the market after splitting from girlfriend Stacy Keibler.
Sources confirmed the news the couple had decided to end their two year relationship to People magazine, insisting they will remain friends.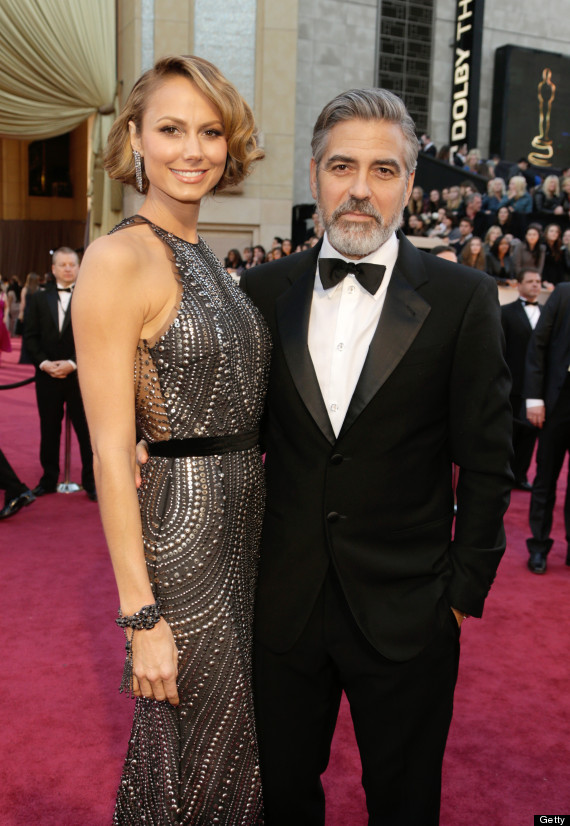 "They talk every day. "They were friends before they started dating and they'll be friends after. It was a friendly [breakup]," they said.
However, there are conflicting rumours about the reasons behind the breakup.
While People suggested they split because Stacy wanted children and a family, sources close to the couple told HuffPost Celebrity in the US that the pair decided to part ways due to their hectic work schedules, and that reports to the contrary are false.
The couple were last spotted together in March, and have recently been spending a lot of time apart, with George filming the upcoming 'Monuments Men' in Germany.
LIKE US ON FACEBOOK | FOLLOW US ON TWITTER
ENTER OUR FAB COMPETITIONS:

Win Wilderness Festival Boutique Camping Weekend Tickets, A Banquet Feast And Relax In A Lakeside Spa Hot Tub

Win Tickets And A Fantastic Charlie And The Chocolate Factory Experience For Your Family