Jeff Bauman, the man pictured terrified and in shock after losing both legs in the Boston Marathon bombings, has taken his first steps on prosthetic legs.
The New York Times has followed his journey through pain and rehabilitation in a piece called 'Beyond the Finish Line'.
Bauman was waiting for his girlfriend at the end of the Boston Marathon when the bombs went off. A picture of him being wheeled away while a man in a cowboy hat clamped the artery from his severed leg went viral and quickly became the image that conveyed the brutality - and the hope - of the attacks.
He had to endure an emergency amputation followed by formal operations later on.
He told WEEI in April: "You only look forward.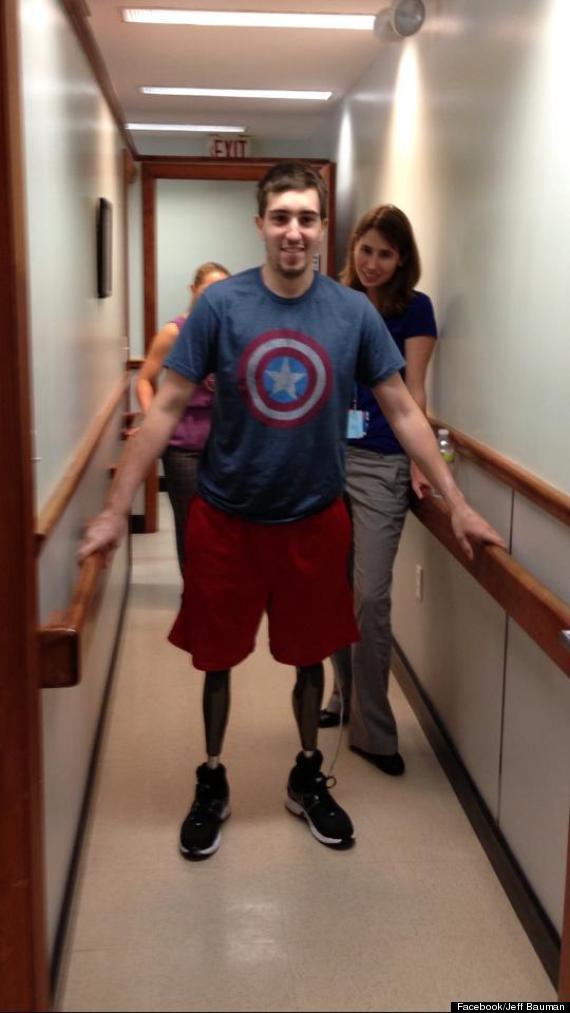 "I had a lot to live for before, and I've got a lot to live for now."