Heidi Klum's poster for season 12 of her fashion designer show 'Project Runway' has been deemed too hot for Hollywood.
The advert, which features glistening naked men and women surrounding a fully-clothed Heidi on a throne, has been banned from appearing on billboards in LA.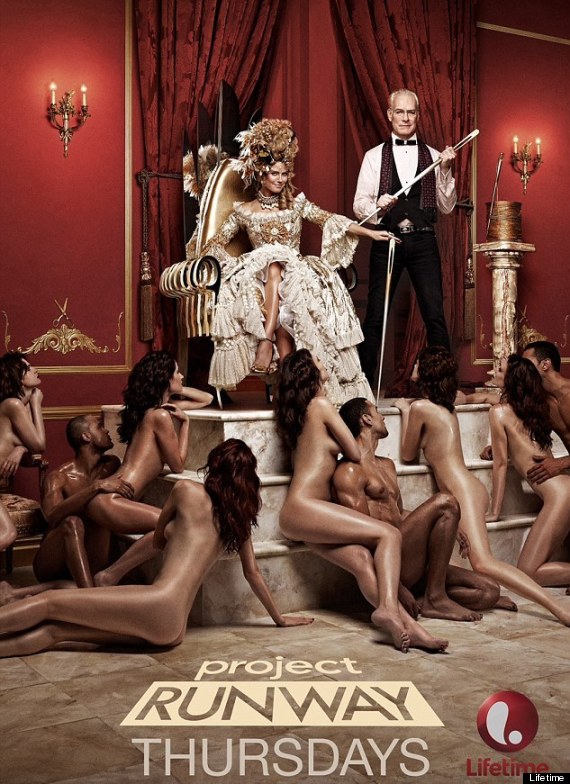 Heidi Klum's Project Runway poster
Too Fab reports underwear must be electronically added to the poster before it can be displayed in LA. However, it is on show as it is in New York.
Klum is not the first star to have her ads censored.
Last month in the UK, a TV advert for a web-hosting company in which a man fantasises about actress Pamela Anderson being squirted with cream was banned for being sexist and degrading to women.
Former 'Baywatch' star Anderson is portrayed chairing a business meeting while a male colleague dreams about her and another woman in bikinis being covered with cream.
The Advertising Standards Authority said it could cause serious offence.
Meanwhile, Klum recently proved she is no prude, posting pictures of her bare bottom on Twitter.
The model and 'America's Got Talent' judge posted the below photo to her fans...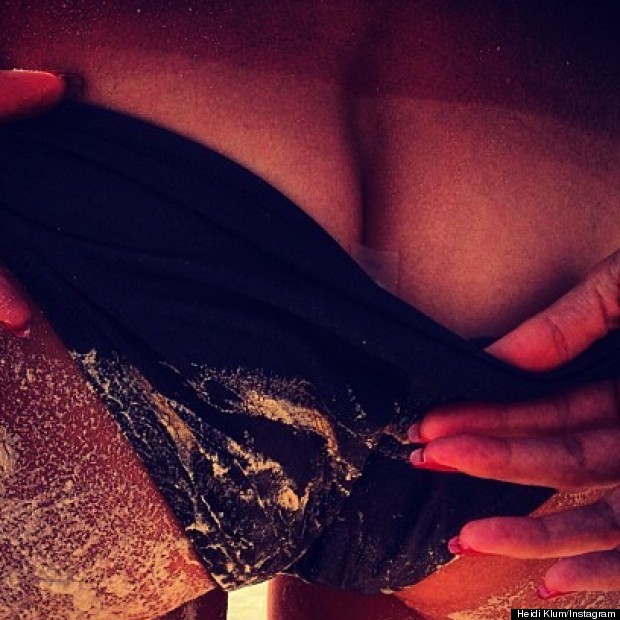 Heidi Klum is no prude
She was sunning herself on a beach in the Bahamas when she pulled down her bikini bottoms to reveal her sunburn.