Following her remarks on 'This Morning' last week when she claimed children's names are linked to class, Katie Hopkins has sparked fresh outrage by stating that alcoholic Paul Gascoigne should be allowed to 'crack on' with drinking.
Katie made the comments during an appearance on Channel 5's 'The Wright Stuff' during a debate about addiction.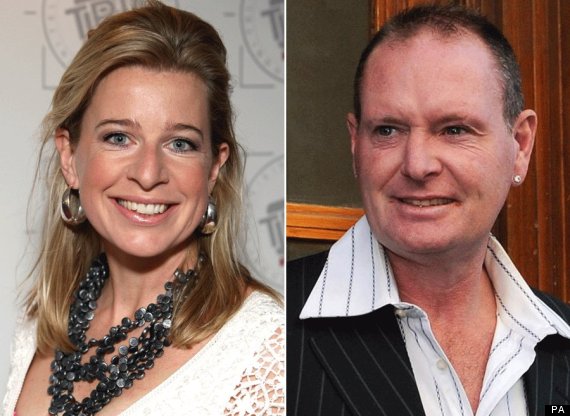 "I don't believe what Russell Brand says about addiction. I just don't buy it," she said.
"It's a behaviour. Gazza likes drinking, let him crack on. He is enjoying himself.
"What is the obsession with treating things in this country? Let Gazza crack on. Social policy can only do so much."
A backlash soon began on Twitter against the former 'Apprentice' star, with many users tweeting their outrage that the show had even invited her on as a guest, following her 'This Morning' appearance.
Damo Scott wrote: "Katie Hopkins outrages me. Saying #Gazza should just waste himself away and let him get on with it. Complete scumbag. @5WrightStuff."
Peter Burrows wrote: "Please never have this odious women Katie Hopkins on your show again ,bigoted loud mouth who should be starved of publicity!"
While on the show, along with fellow panelists Anne Diamond and Joe McElderry, Katie also reaffirmed her views that 'ginger babies are harder to love', while also saying that fat people should have to pay for health care, and that 'suicidal prisoners should just kill themselves'.
Is there anything this woman doesn't have a controversial opinion about? Evidently not, it seems...
LIKE US ON FACEBOOK | FOLLOW US ON TWITTER
ENTER OUR FAB COMPETITIONS:

Win Wilderness Festival Boutique Camping Weekend Tickets, A Banquet Feast And Relax In A Lakeside Spa Hot Tub

Win Tickets And A Fantastic Charlie And The Chocolate Factory Experience For Your Family