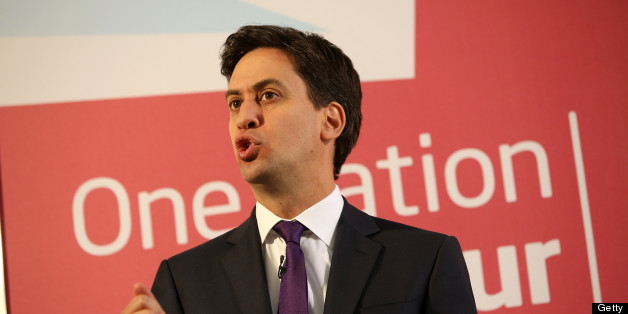 Getty
The five things you need to know on Wednesday 10 July 2013...
1) LEN AND TONY BACK ED
One minute, he's in the middle of the biggest political crisis of his leadership so far; the next minute, he has the leader of Britain's biggest trade union and the former New Labour prime minister endorsing his proposals for reform of party funding. It wasn't, in the end, a bad day for Ed Miliband yesterday.
As the Guardian notes, "an unlikely alliance of Tony Blair and Unite's general secretary, Len McCluskey, greeted the proposals as a sign of bold leadership.
"Unite claimed the plan requiring individual trade unionists to opt into affiliating to the party, rather than being affiliated automatically by their union headquarters, would not change its ability to bankroll Labour from its political funds. McCluskey said he needed to look at how the plans would work in detail.
"... Blair gave Miliband's leadership his most unqualified endorsement saying: 'It is a defining moment. It is bold and it is strong, it's real leadership,' adding: 'Frankly, I should probably have done it as leader.""
The Tories aren't happy - and are pointing people towards Jim Pickard's piece in the FT:
"Ed Miliband's proposed changes to Labour funding could shift millions of pounds of money away from the party and into the hands of union leaders, it emerged yesterday... Although less money may go directly to Labour, that same cash will be available for union leaders to distribute when they want - for example before elections... Currently, members pay into their union's political fund, with a small proportion of this - £3 a year each - earmarked for Labour as an affiliation fee. The money is paid unless they actively "opt out" and is worth a total of £8m a year to the party. Under the reforms, members would have to "opt in" to pay the affiliation fee, and Labour could lose millions of pounds if they fail to do so."
However, the leader of Britain's third-biggest union, GMB, isn't happy, either - from the Mirror:
"GMB general secretary Paul Kenny said the scheme would cut his union's donations by a 'very significant amount' and could affect "collective campaigning" on issues such as the NHS and pensions. Billy Hayes of the CWU said the plan was 'very old fashioned'.
The BBC says "GMB union funding could drop from around £2m a year to less than £1m".
In the long run, however, other moves unveiled by Miliband yesterday - primary elections for Labour's 2016 London mayoral candidate and a crackdown on MPs' second jobs - may have an even bigger impact on British politics than his reform of the link between the unions and the Labour Party.
Note: Since Ramadan has begun, I will be keeping this Memo to just 'five things', rather than 'ten things', you need to know from now on. Well, until July 18, when the House of Commons rises for its summer recess and this Memo takes a break till September.
2) STRIKE STRIKE STRIKE
Talking of the trade unions, the Times reports:
"Plans to give 150,000 Royal Mail workers shares worth up to £2,000 in the flotation of their company were thrown back at ministers last night as union leaders said that privatisation of the state postal network would provoke a strike.
"Vince Cable is due today to fire the starting gun on an initial public offering of Royal Mail on the London Stock Exchange in the autumn.
"That announcement is said to include plans to give Royal Mail workers 10 per cent of the business, as the Business Secretary had promised."
Yet, as my colleague Asa Bennett reported for the Huffington Post UK earlier this week:
"Critics have questioned whether Royal Mail needs to be privatised after posting profits of £440m in 2012. 'Royal Mail is capable of looking after itself,' Mario Dunn, from the Save Our Royal Mail campaign, told the Huffington Post UK.
"'They've nationalized the debt and they want to privatize the profit. Not even Thatcher wanted to privatize it, she never wanted to do that,' he added. "There's room for complete chaos in the privatisation process.'"
3) 'NOW LIFE DOESN'T MEAN LIFE'
That's the headline on the front of the Mirror, on the decision by the European Court of Human Rights to rule whole-life sentences for serial killers as "inhuman and degrading".
The papers are, unsurprisingly, outraged. A "victory for evil," declares the Sun. "What about the victims' rights?" asks the Daily Mail on its front page.
The decision has also energised Tory ministerial critics of the ECHR - the Mail reports:
"Writing in today's Mail, Mr Grayling threatened to withdraw from the court's control after the next election, and accused the judges of being 'misguided' and trying to act like a 'Supreme Court of Europe'."
BECAUSE YOU'VE READ THIS FAR...
Watch this video of a motorcyclist retrieving a mug from a rear bumper on a moving car and handing it over the driver...
4) HELLO AGAIN RUPERT
From the Guardian front page:
"Detectives are investigating Rupert Murdoch over comments he made in an internal meeting with journalists from the Sun that were secretly recorded.
"The Metropolitan police want access to the recording as part of the Operation Elveden inquiry into corrupt payments to public officials, assistant commissioner Cressida Dick said on Tuesday.
"It is understood that one of the offences being investigated by the force is conspiracy to commit misconduct in public office."
The paper adds:
"The revelation comes as Murdoch was summoned to appear before the culture, media and sport select committee again over what he said in the March meeting recorded by News International journalists."
5) GOODBYE SIR HUMPHREY
From the BBC:
"Senior government officials could be moved or lose their jobs every five years under plans to give ministers more control over the civil service.
"Cabinet office minister Francis Maude will outline proposed changes to the terms of newly appointed permanent secretaries - the most senior officials in government - in a speech later.
"... Senior public officials trade union the FDA - which represents around 18,000 civil servants - warned Whitehall could be politicised, with mandarins depending on politicians for their careers.
Somewhere Steve Hilton is breaking out the bubbly right now...
PUBLIC OPINION WATCH
From today's Sun/YouGov poll:
Labour 39
Conservatives 31
Ukip 13
Lib Dems 10
That would give Labour a majority of 92.
900 WORDS OR MORE
Daniel Finkelstein, writing in the Times, says: "It's unavoidable: we need a directly elected PM."
Mary Riddell, writing in the Telegraph, says: "Ed Miliband is no weakling but this union battle could destroy him."
Seumas Milne, writing in the Guardian, says: "If Falkirk is used to weaken trade unionists' role in politics it can only entrench the closed circle of corporate power."
Got something you want to share? Please send any stories/tips/quotes/pix/plugs/gossip to Mehdi Hasan (mehdi.hasan@huffingtonpost.com) or Ned Simons (ned.simons@huffingtonpost.com). You can also follow us on Twitter: @mehdirhasan, @nedsimons and @huffpostukpol