Francesca McDuff-Varley is relieved to have come "a very respectable third" in this year's Apprentice competition, with the worst thing anybody had to say about her was "that I liked shoes".
"I'm obviously gutted," she tells HuffPostUK, "but not as upset as Cloughy (in reference to fellow fired candidate Neil Clough)."
Lord Sugar had debated whether to keep Francesca's business scheme of city dance studios in the final, but finally opted to keep Luisa and Leah in. He told Francesca it was "a difficult decision".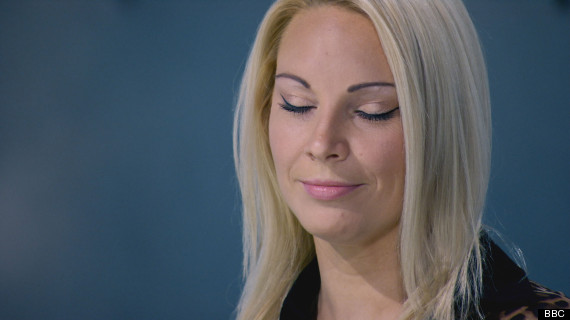 Francesca is proud that she has remained herself throughout the series, and came "a respectable third"
Francesca appeared to come unstuck during the interview process when she was asked about the figures of her current businesses, something she was relaxed about afterwards - "It's not my strong point. That's why I hire someone to do it for me."
Who do you think is going to win this year's Apprentice? Vote below
"Plus, that interview day requires an enormous amount of stamina. Imagine your worst treadmill day and then multiply it by a million."
But through the series as a whole, Francesca is proud of the fact that she didn't change like some of her fellow contestants.
"Some people had to toughen up, some had to soften a bit, and where they crossed in the middle, that's where I was all along. I came third through staying true to myself, and that's saying something."
Any lessons learned?
"My face says so much, I'm never going to be a poker player. And I'll stick to what I know."
Francesca's firing, along with Neil Clough and Jordan Poulton, means there are two women in next week's final - Luisa Zissman and Leah Totton. Who do you think will be this year's winner, with the prize on offer a £250,000 business partnership with Lord Sugar?