Fired 'Apprentice' candidate Jordan Poulton is still reeling after being called "a parasite" and being thrown out of the interview room on national television by one of Lord Sugar's advisors during the final stage of the competition.
Claude Littner tore Jordan to shreds during the interview stage, telling him, ""You've got no right to be here, because you are feeding on somebody else's idea, somebody else's business, you are a parasite."
And Claude brought the meeting to an abrupt close, telling him,
"This interview is terminated. You can leave now."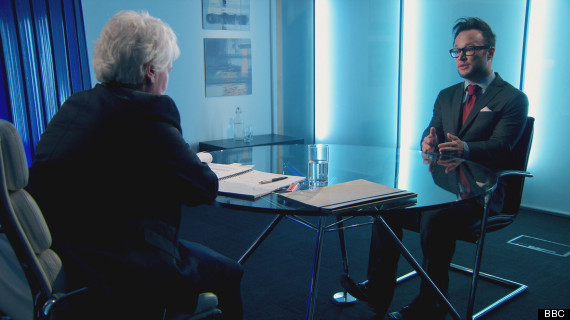 Jordan had a terrible time at the interview stage of the show - although Margaret Mountford (above) was relatively gentle with him
Jordan, who was fired this week along with Neil Clough and Francesca MacDuff-Varley, told HuffPostUK afterwards, "His language was unprofessional."
"The frustration that Claude was trying to express was justified, but if somebody used his type of language in my company, I wouldn't be very impressed.
"And if you're going to use that kind of language about someone, you owe them the right to defend themselves, and I wasn't given that right."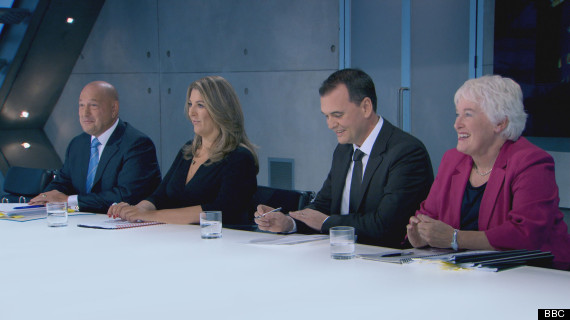 The interviewers - Claude Littner, Claudine Collins, Mike Soutar, Margaret Mountford - took no prisoners
The problem came about when Claude Littner discovered that Jordan's business idea had been settled on a handshake with his partner, but not made official on paper, so Lord Sugar was left feeling that he was being offered a business that Jordan didn't actually own.
"That was my big mistake," mused Jordan. "I hadn't solidified with my business partner contractually, and that left it open to misinterpretation.
"It was a shame because I was looking forward to pitching my business, but I never got to have that discussion."
Who do you think is going to win this year's Apprentice? Have your vote below
Jordan's other boo-boo came with his assertion that he could complete the Rubik's cube in under three minutes. And of course, when adviser Mike Soutar came him a cube to complete, the inevitable happened. So what went wrong with that?
"I'm still waiting for the chance to show them I can do it," Jordan chuckled. "If you go a couple of months without doing something, and then someone puts one in your hand with a camera and a timer, it's natural you're not going to be on your best day. I've never not done it in three minutes."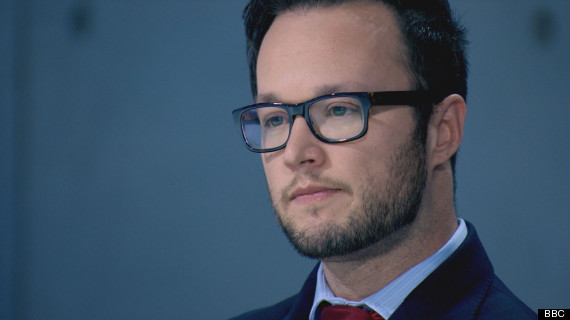 Jordan is frustrated that "I was stifled on a technicality"
The previous week, Jordan had caused a storm in the boardroom when it looked like he was going to throw up through nerves. So what happened there?
"I was actually trying not to cough, because I thought it would be rude," Jordan explains. "It was building and building and it ended up looking like I was about to throw up. But it wasn't that bad. Not as bad as the interview, by any means."
Going into the final next week are Luisa Zissman and Leah Totton - who do you think will be the eventual winner?