You have to give Madonna credit where it's due: she's certainly daring, fierce, and fabulous at the age of 54.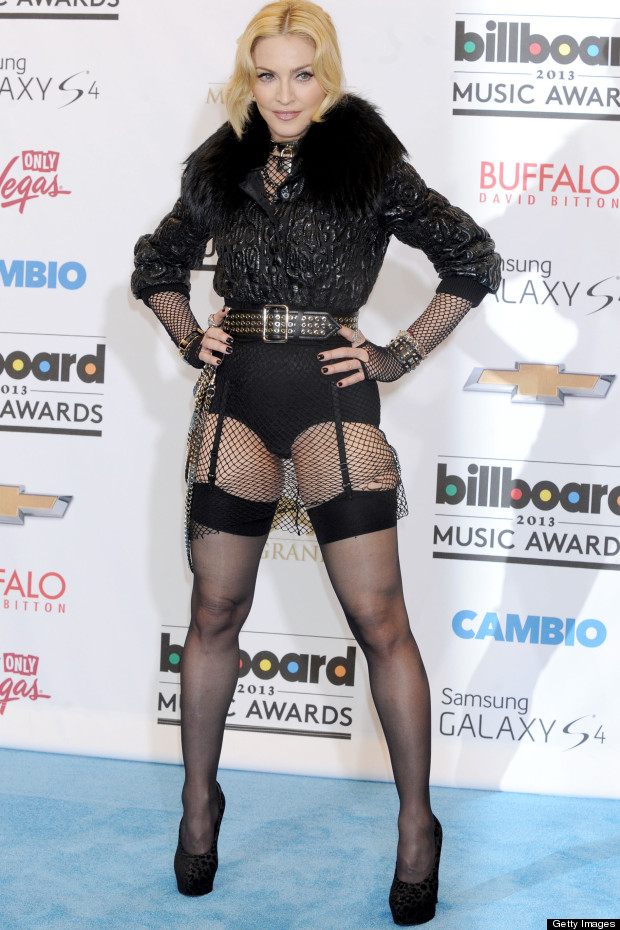 But is it time to hang up those suspenders, leotards and fishnet skirts? Maybe. When young stars like Taylor Swift and Selena Gomez were looking so incredible in more covered up ensembles at the 2013 Billboard Music Awards, it begs the question whether Madge should take a leaf out of their style books.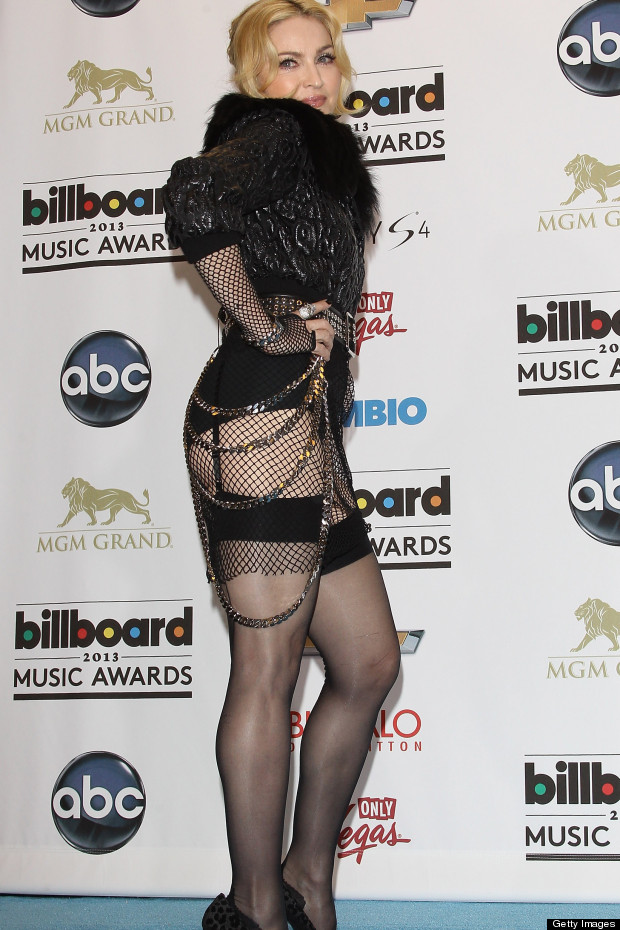 However, she's obviously still doing something right, because she took home three awards for Top Dance Album, Top Touring Artist, and Top Dance Artist.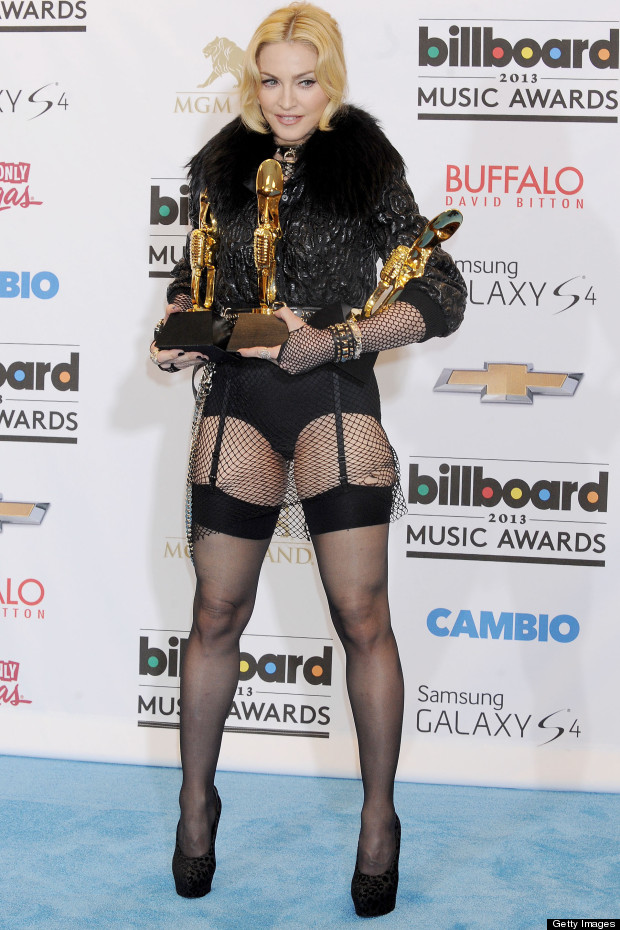 She's still the Queen of Pop, after all.

See all the stars and style at the bash right here: