What do you do if the sky scraper heels you've been wearing all morning are pinching and your tummy is grumbling more than Janet Street-Porter on a talk show?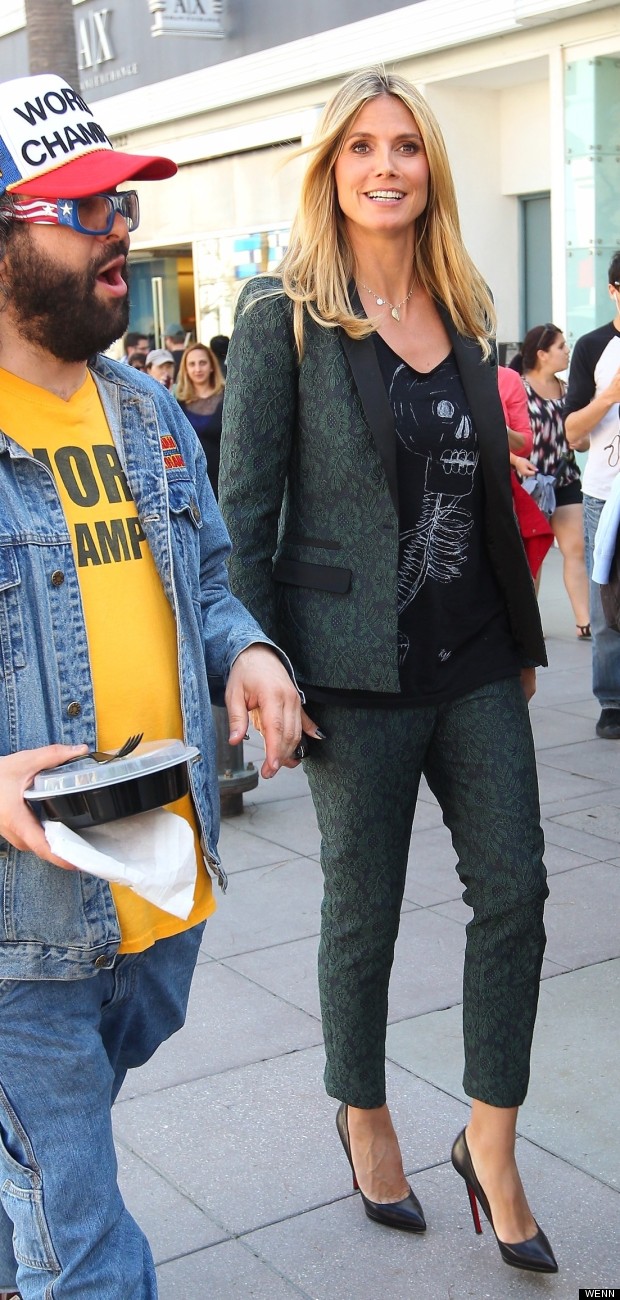 If you're Heidi Klum, you ditch the footwear, find some empty gutter space and dig in to your packed lunch.

The model and TV presenter, who was filming yesterday in Santa Monica, did just that - in a tweed trouser suit, no less.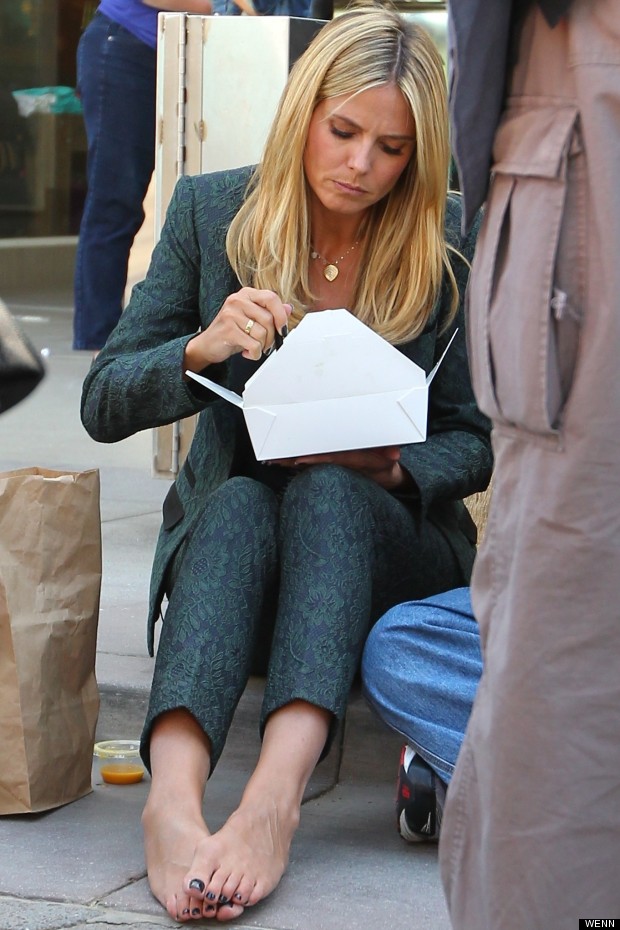 And now for more Heidi...