Usually, when a singer takes to the stage in a studded crop top and harem pants, Team MyDaily might comment on the strange but totally eye-catching outfit choice. However - when these pictures of Pink emerged from her performance in Melbourne over the weekend - we got a little sidetracked by two things. One, just look at those abs and two, how cute is her daughter Willow Sage?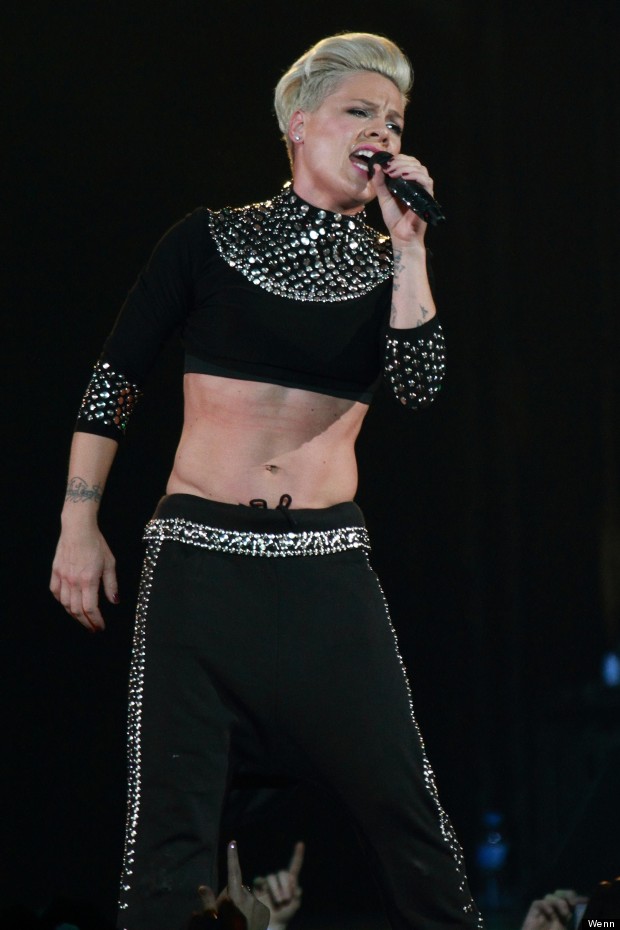 First of all, the abs a worth a mention (and now it's easier to understand why she wanted to show them off).

Aside from her dancing and jumping around on stage - as well as the flying through the air on a harness - it looks like Pink has been putting in some serious core work after the birth of Willow. Is it down to yoga? Pilates? A juice diet? Who knows, but one thing's for sure - Pink's intake of strawberries and ice cream was definitely lower than ours over Wimbledon weekend.

Secondly, this on stage shot is probably the most adorable picture we've seen in a week. Giant neon headphones and a fluffy cuddly toy? CUTE!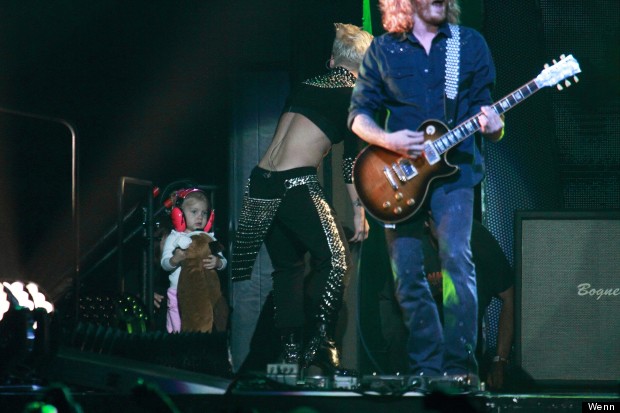 Speaking of crop tops, here's our pick of the best styles out there this summer: