Whoa! Adele has only gone and turned down a seven-figure sum in exchange for penning a biography. The star may be worth a whopping £30 million and have an awards cabinet bursting with nine Grammies, four Brit Awards and an Oscar, but one thing she won't have to her name for a while yet is a book - and we kinda like it.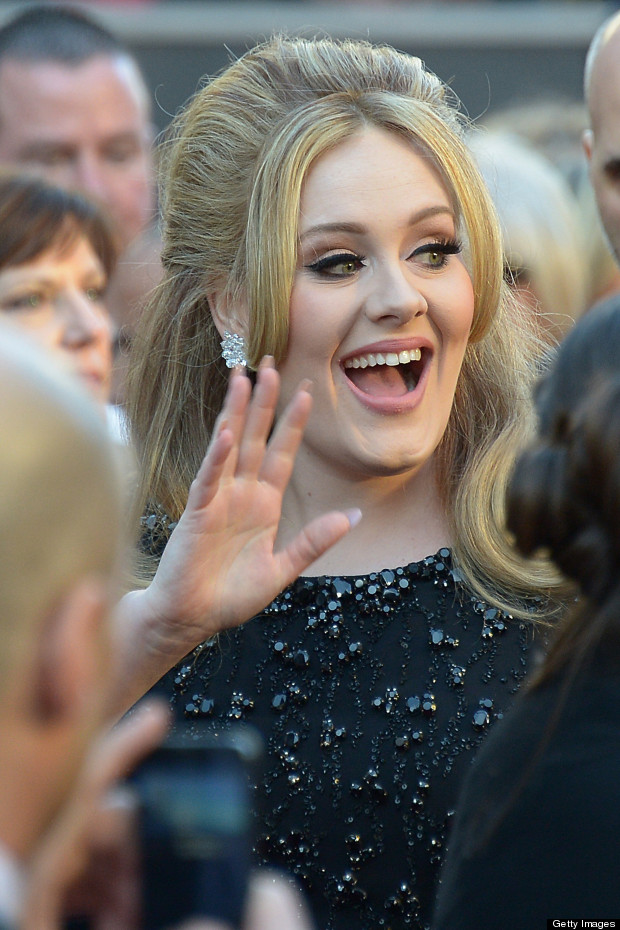 A handful of publishing houses have expressed interest in the songstress' story, but it was Harper Collins (the guys responsible for Cheryl Cole's memoirs) who actually met with her management to put the offer on the table.

According to The Mirror a source spilled, "Adele's never been a really showy person... So it was always going to take a lot to get her to write her life story anyway.

"But even though she received a lucrative offer, her primary concern was that she doesn't want to write a book about just 24 years. She feels she'd rather wait until she has more life experience to write about.

"She'd never say never, but she did say 'not now'."

You go girl! We're not sure about you but we reckon a few other celebs could've done with taking the Adele approach. Here's looking at you Olly Murs, Kirk Norcross and One Direction.