Telly talent show judge Alesha Dixon has spoken out about racism in the magazine industry saying she was once told a mag wouldn't sell if a black woman was on the cover.

The star told Cosmopolitan magazine, "Sadly, I've learnt that prejudice still exists in parts of the entertainment industry - I did an interview with a magazine once and the journalist quite openly said they wouldn't put a black person on the front cover because the magazine wouldn't sell."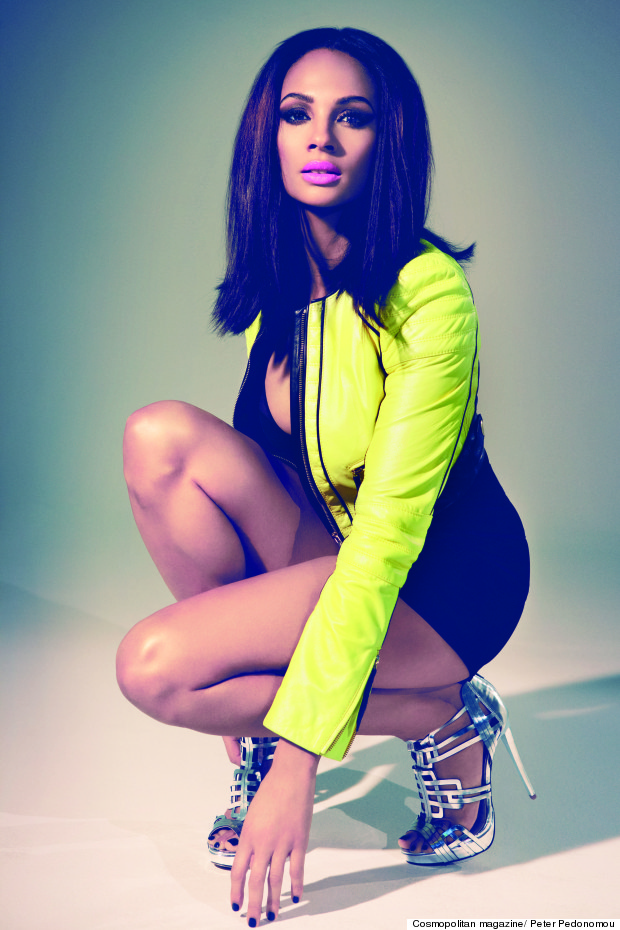 "It made me angry because it shouldn't be about the colour of the person's skin, it should be about the person."

She also told how it frustrates her that black women are still a minority in the entertainment industry. "There still aren't many black women on prime-time TV," she said.

"Times are changing, but it's interesting we're in 2013 and still experiencing firsts. Hopefully in the next 100 years things will balance even more. Britain is an amazing multicultural place to live in, and that should be celebrated and represented."

When Alesha was first made a judge on Strictly Come Dancing she said the BBC were refreshingly honest about having her on the show. "When I joined the Strictly Come Dancing panel in 2009, the controller of the BBC came into my dressing room and said they were proud to have a woman of colour on their panel.

"It was so nice that they acknowledged it."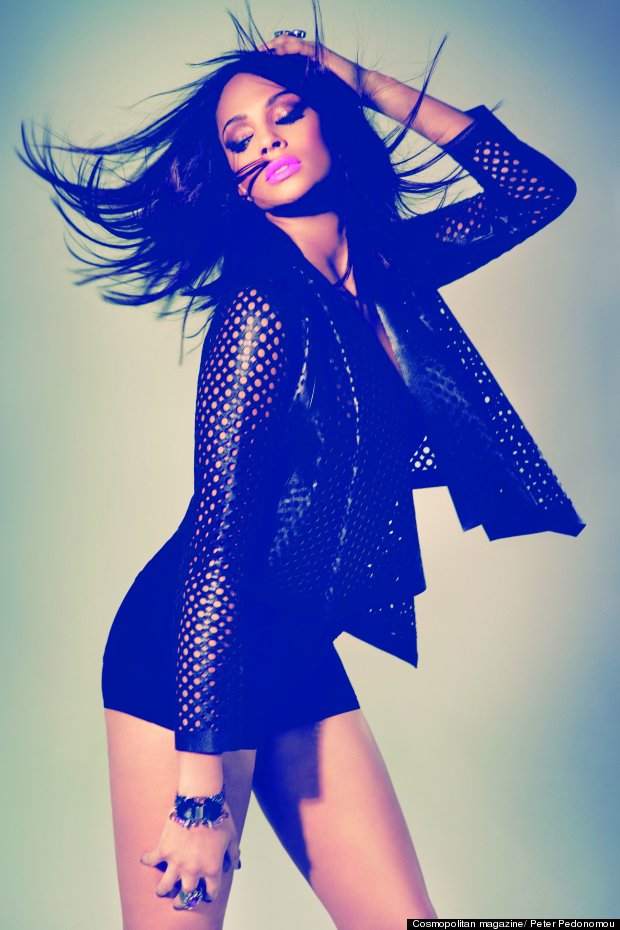 The star also opened up about her childhood. "I grew up in Welwyn Garden City and, when you're a woman of colour in a predominantly white area, you become aware of prejudice from a young age," she said.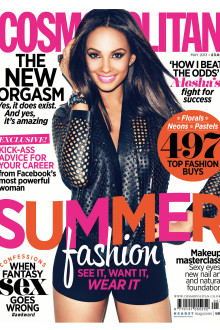 "I was the only mixed-race girl in my school, but for me that was a positive thing; it made me unique. If it wasn't for spending time with the black side of my family, perhaps I may have felt like an outcast, but I never did."

Alesha's dad even predicted she would never get anywhere in the British music industry because of the colour of her skin. "When I first told my dad I wanted to be a singer, he said, 'What makes you think you're going to succeed? Black people from this country don't succeed.'

"I remember that conversation as if it was yesterday because he was right - if you looked at the UK charts at the time there weren't many black British artists selling records.

"But I've always said you can't use colour as an excuse. I had to do what was right for me. In a way that gave me the determination to work harder."

The full interview appears in the May issue of Cosmopolitan, on sale April 4.