It seems as though things have gone from bad to worse for troubled star Amanda Bynes. Rumour has it she's been thrown out of her apartment in New York after a series of incidents that upset and scared other residents in the building. Oh no.

According to reports from the US, the former child actor and Nickelodeon favourite Amanda is homeless after being asked to leave her rented flat. "She was notified that she is no longer welcome as a tenant in the building in light of recent events," an insider apparently told InTouch magazine.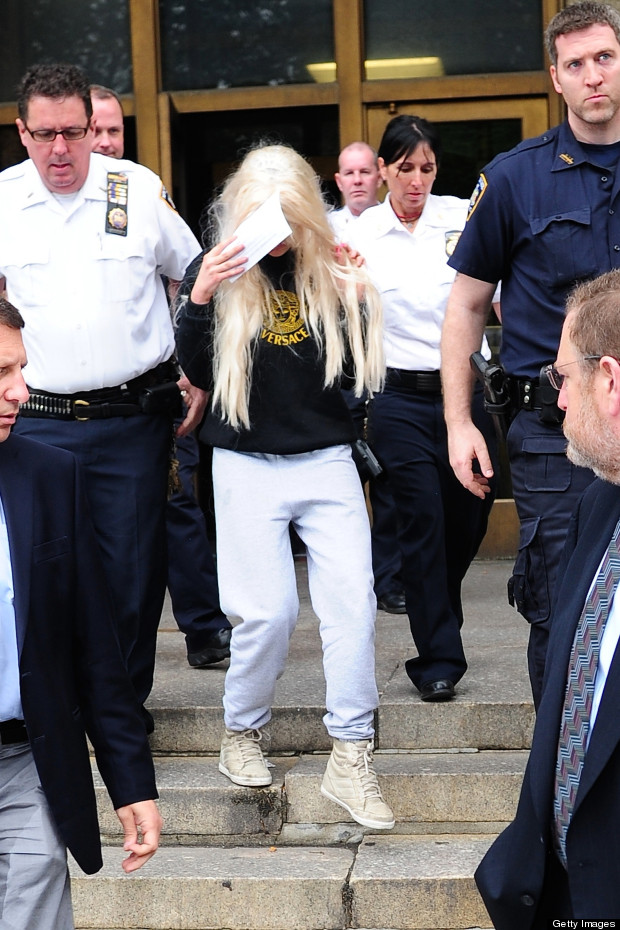 "At 9pm on Tuesday, movers showed up and removed Amanda's belongings from her apartment. She is officially gone from the building."

Amanda is said to have upset her fellow residents by smoking inside and mouthing off in the lobby. "Even before her arrest, residents had constant complaints about the smell of [smoke] coming from her apartment," the source said, adding that there had been reports of her swearing at other residents and the doorman.

The latest incident comes after she was arrested last week for allegedly throwing a marijuana bong out of the window of her 36th floor NYC apartment.

Amanda, who revealed a Britney Spears-like shaved head in her police mug shot, wore a bizarre blonde wig as she was handcuffed by police and led from her building.

She was taken to a hospital for a psychiatric evaluation, before being taken to the police station where she was held for criminal of possession of marijuana, reckless endangerment and tampering with evidence.