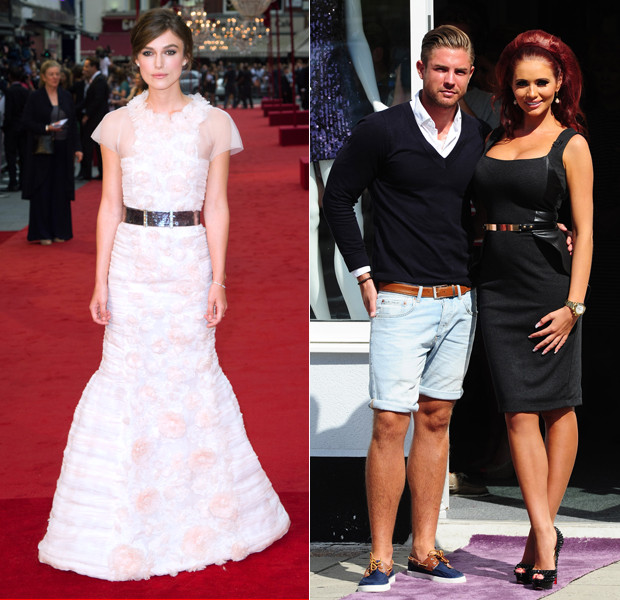 Whether you take your style tips from the Keira Knightley end of the spectrum or the Amy Childs region, it looks like metallic belts are IN.

But if you're using other people entirely for your wardrobe inspiration and wondering whether you should be switching allegiances to Keira or Amy on the back of this accessory revelation that's probably a step too far. The ladies can't seem to agree on a hairstyle, a trend colour, a neckline, a designer, or anything else for that matter.It's baffling to us how that could possibly be true - what's so different about getting ready for the world movie premiere of an adaption of a Russian classic and opening a new shop in Brentwood? EXACTLY.

So yes, metallic belts. You should probably get one.