Who? Andie MacDowell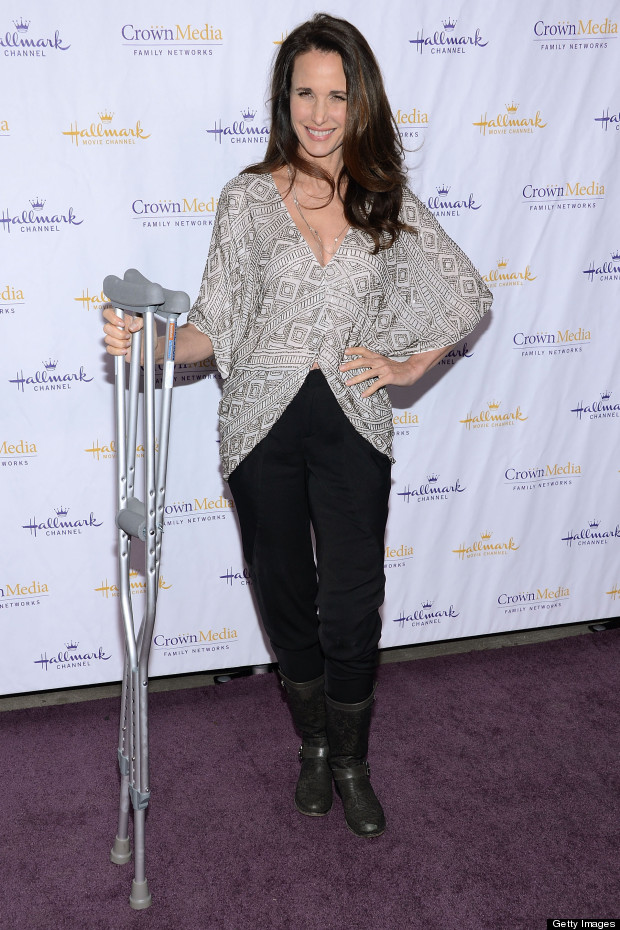 What? The actress took to the purple carpet for an event celebrating the Hallmark channel yesterday in a cleavage-revealing top and biker boots. She accessorised with a delicate necklace and hospital-issue crutches.

Where? San Marino, California, 4 January

Verdict? You're injured and you still manage to walk to walk (ok, hop the hop) in style? You're a beautiful trooper, Andie MacDowell.

Are you a fan of brunettes? Here are some of our other favourites.