Someone really needs to tell Anne Hathaway that it's not raining!

Despite the sun beaming down and her oversized shades, the Les Miserables actress still insisted carrying around a black umbrella while filming her new movie Song One, in the Lower East Side, New York.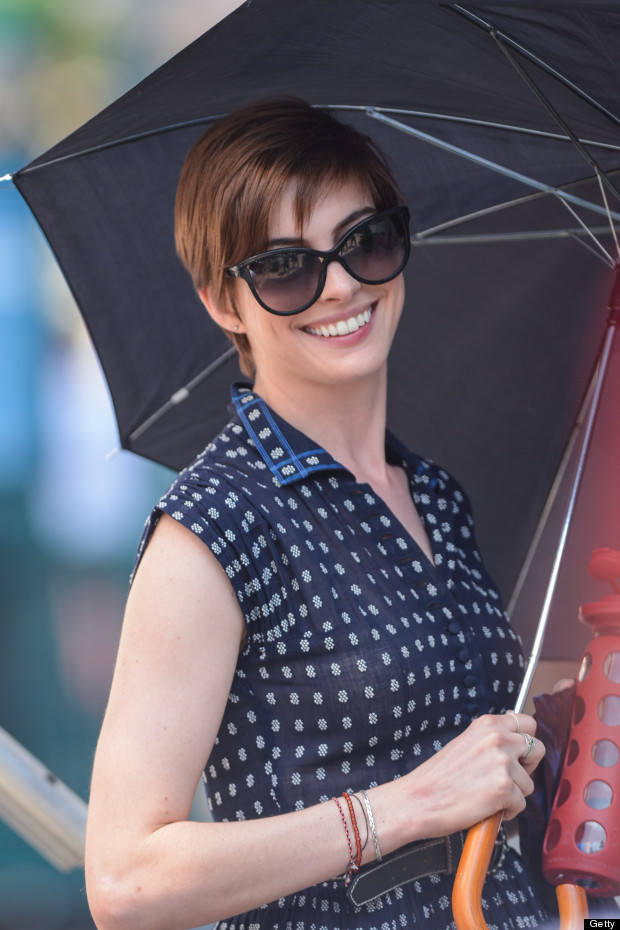 On set she wore a floaty blue patterned dress and proudly showed off her Hollywood pearly whites and elfin crop.

No wonder she looked so happy. The recently-married Oscar winner gets to see her new hubbie Adam Shulman at work as he is producing the film. Talk about mixing business with pleasure.

Have a look here to see Anne's changing barnet.