Rihanna has spent the past few days in Manchester as part of her Diamonds world tour, but it doesn't seem like the glitzy, all-out glamour the ladies of the fine city are known and loved for is making much of an impression on RiRi's wardrobe.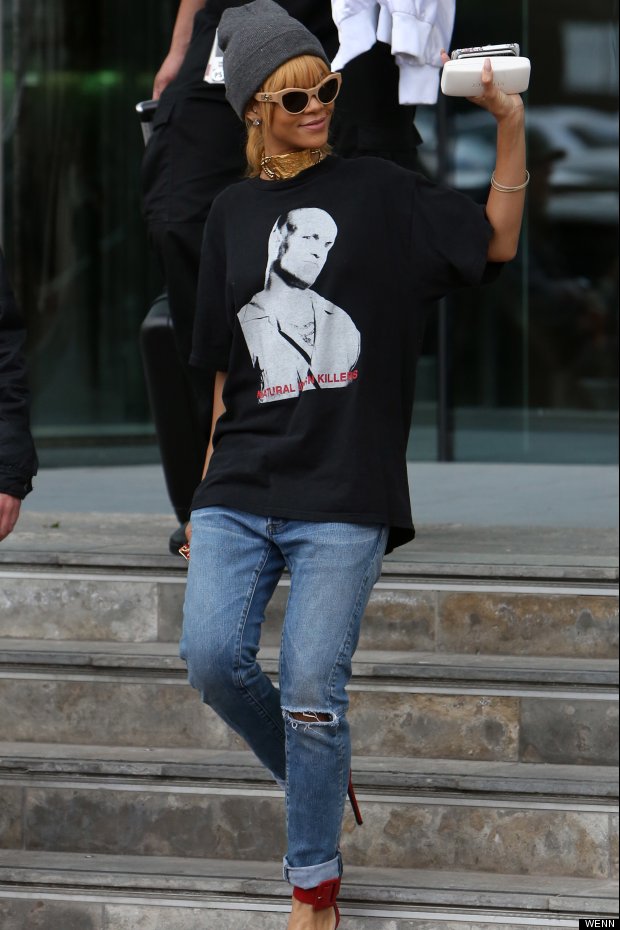 Of the three outings she's had since being in Manchester, only once has she gone for a dressed-up number, and even then she accessorised with a denim coat.

Her latest appearance also subscribes to the slouchy street style she's been sporting lately. A beanie hat, T-shirt and jeans get a Rihanna makeover in the form of a statement necklace and red bow heels, but it's still low-key for the singer who's known for her risque attire on and off stage.

Maybe all this touring has taken its toll, or perhaps, like the rest of us, she's just enjoying a little bit of sartorial experimentation?

Either way, we're kind of enjoying this relaxed urban style.

See more of Rihanna's intriguing style in our gallery...