Two things spring to mind when clapping eyes on these snaps of Rita Ora. First off, what has she done to her hair? And second what's going on with those shorts... And jumper?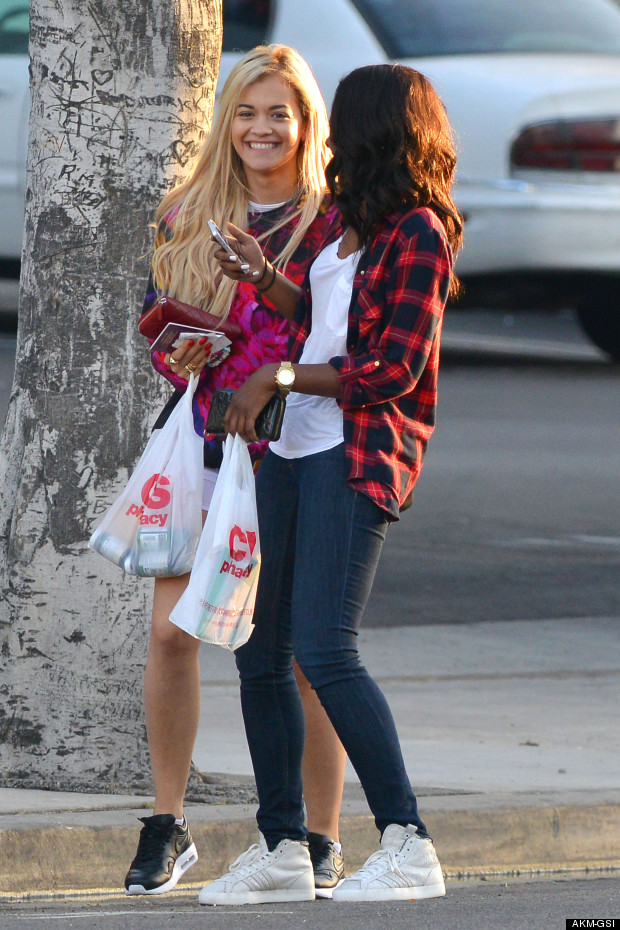 The singer was taking a quick break from recording her second album when she was spotted out and about in LA with a pal sporting an impressive head-full of hair extensions and a rather retro ensemble complete with leather Nike trainers.

Doing her best impression of Cyndi Lauper, Rita pulled on a pair of super-tight and super-white cycling shorts and a neon print sweater.

Now we're all over the Nineties thing and we're definitely partial to a bit of neon BUT this look is a case of too much at once and it's making our heads hurt. Agreed?




Also, note to Reets, the ends of your hair are not the most nutritious of snacks... Don't try and eat them.

Feel like jumping on the Nineties bandwagon? Master the trend with this capsule wardrobe: