Has Lena Dunham dumped her sleb BFF Taylor Swift in favour of Alec Baldwin? And we thought David Gandy and Harry Styles made an odd friendship...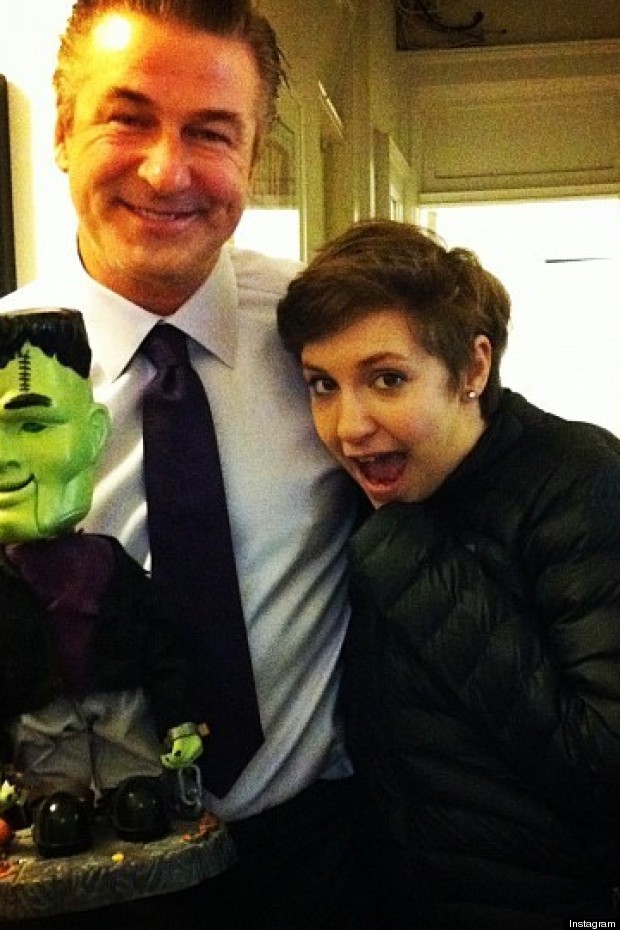 Creator and star of the hit HBO series Girls has given Team MyDaily yet another reason to justify our borderline inappropriate obsession with her. Lena shared this legendary pic of her, Alex Baldwin (best known at MyDaily HQ for his cameo role as Phoebe's fling, Parker in Friends) and a Frankenstein doll with her Instagram followers on Friday.

We're not sure about you, but this happy snap's got us wondering which other slebs are showbiz BBFs. Off the top of our heads we can name P Diddy and Ashton Kutcher (so weird), Will Smith and Tom Cruise (even weirder) and Florence Welch and Blake Lively (almost unbelievable) but trust us, there's more. Take a look at the gallery below for your celebrity best friend fix.