How's this for a #awks situation? Nadine Coyle is in the rest of Girls Aloud's bad books for suggesting they went behind her back to plan the split. Duh duh duuuuuh!

Last week Nadine took to Twitter to tell fans she "couldn't stop" the other girls from calling time on the group and claimed she'd had no part in the decision.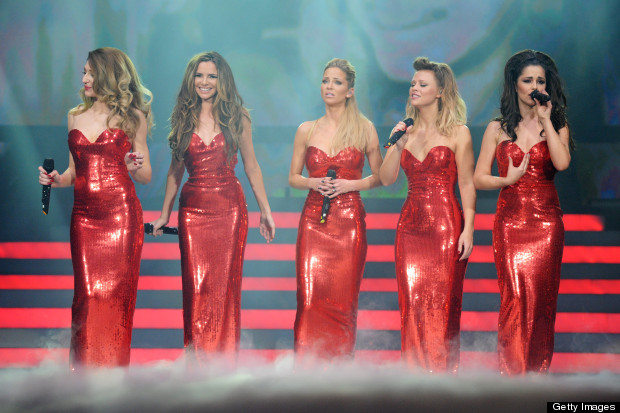 However, Sarah, Kimberley, Nicola and Cheryl INSIST that was always agreed they would split once the Ten Tour was over.

A source allegedly told The Mirror, "They have parted on terrible terms. The girls hadn't seen much of US-based Nadine until they reunited for the tour and now it doesn't look like they'll ever see much of her once she's gone back to LA."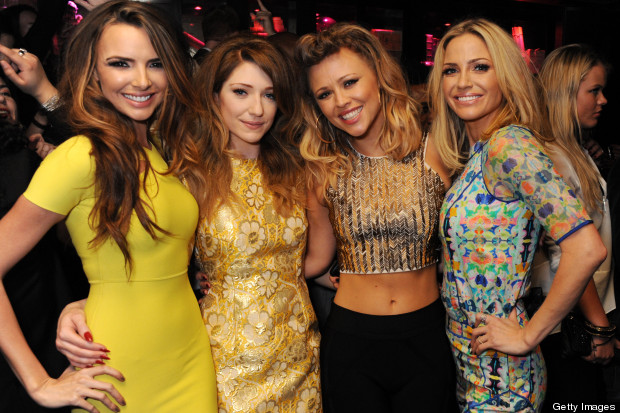 "As soon as Sarah saw the tweet she called Nadine to say how angry she was. The tweet made it look like the girls went behind Nadine's back to make the decision.

"But the plan had always been to split after the tour. Nadine also felt the sharp end of Cheryl's tongue. Nadine's behaviour has left a bitter taste in everyone's mouth."

Surely all this messy business just goes to show that no break up is ever easy... Ah, well at least no one did a Claire and H from Steps and handed over a letter of intent to leave the band. A LETTER! *cringe*.