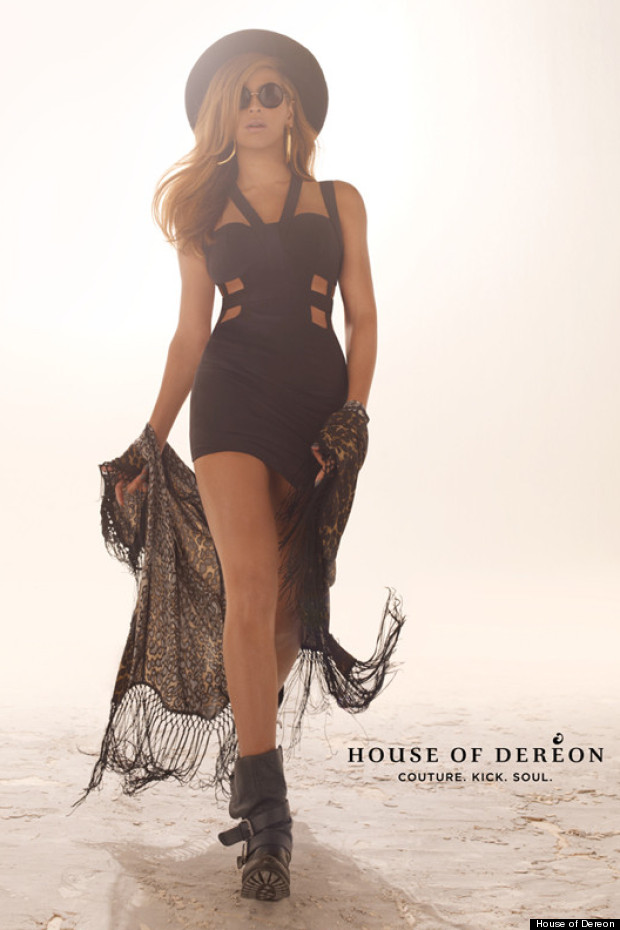 Fans of tight things and leopard print things: LISTEN UP!

Beyonce Knowles and her mum, Tina, have thoughtfully filled the yawning chasm of time until the Kardashians unveil their Dorothy Perkins collaboration by unveiling their House of Dereon Autumn/Winter collection.

The clothing line is modelled by Beyonce herself (natch) and the campaign shots tell us that Autumn/Winter 2012 at the House of Dereon is taking place in a blisteringly hot and dusty desert.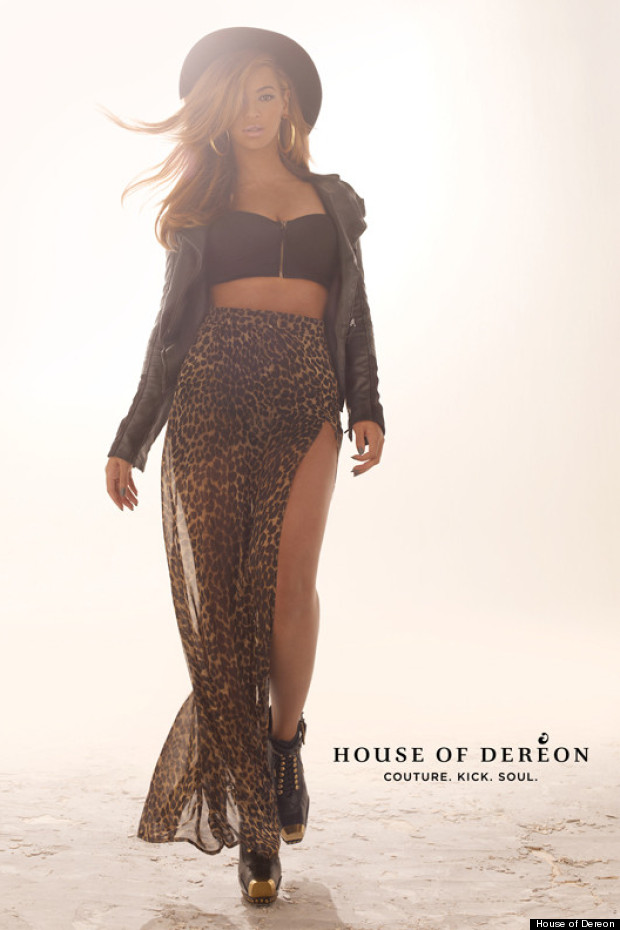 Further digging reveals this from the official HoD blog:


The much anticipated fall/winter collection was inspired by Beyoncé's historic performance at the Glastonbury Music Festival last year. The autumn delivery is focused around the 'boho-inspired girl who attends the festival and includes floor length skirts, casual jersey tops paired with denim that is an homage to the alternative rock bands, their music and eclectic sense of style.

For winter, the inspiration is more focused around Beyoncé's Glastonbury stage look. This delivery features sequined styles and an intensified color palette that uses strong shades of ruby and amethyst ground with black to create a bold, exciting fashion statement that evokes a luxe party theme and speaks to a rocker in all of us.
So, to recap, it's an Autumn/Winter collection designed to be worn to a summer music festival.
Initially we thought Bey might be losing the plot but then we remembered the apocalyptic rains and freezing wind that characterised our last Glasto trip and we might have to concede that the singer has a point...