Yesterday, we brought you pictures of Alexandra Burke's team GB nails. Today, however, it's another singer who's expressing herself through a twin-set of touched-up talons.

Beyonce posted this pic of her bedazzled tips, featuring the kind of thing most of us keep in a locket, on her Tumblr blog yesterday.

Yes, that's a portrait of the superstar pasted on her wedding ring finger, while husband Jay-Z peers out from the same finger of her right hand.

The things people do for love, hey?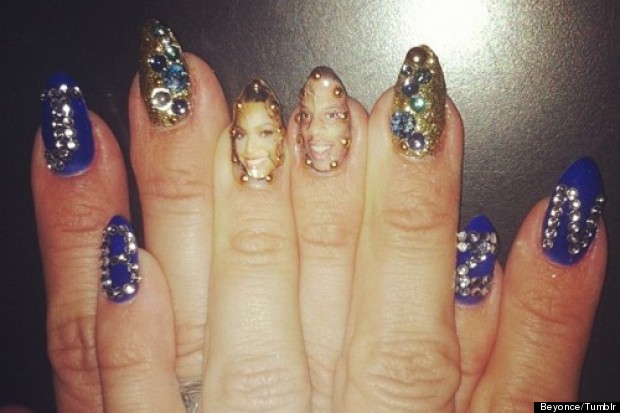 See Beyonce's style evolution below.