Hey look, it's Princess Eugenie and Prince Harry's girlfriend Cressida Bonas hanging out at a posh society wedding. Does this mean she's got the royal seal of approval? Could this signal we'll soon be hearing wedding bells for Cress and Hazza? What does this mean?!

Probably nothing. But anyway, who'd have thought Ginny and Cressida were this chummy? The pair joined a whole load of other blue bloods (and Oliver Proudlock - weird) as they rolled up to the nuptials of Lady Natasha Rufus Isaacs and Rupert Finch in Cirencester on Saturday.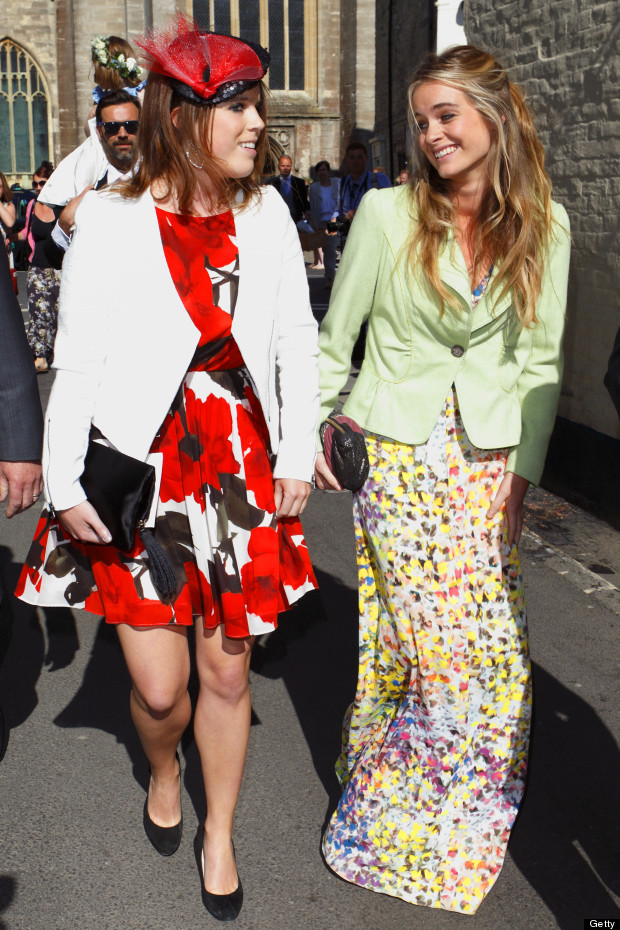 Cress and Princess E were spotted chatting as they left the church following the ceremony. Both opted for, er, brave floral numbers teamed with simple tailored jackets and black clutch bags. What is it about weddings that seems to make people leave their usual sense of style at the door?

While Eugenie looked as if she was off to Ascot with a sparkly hat-cum-fascinator perched atop her head Cressida's super-long frock was left dragging along the pavement. Not the best of looks.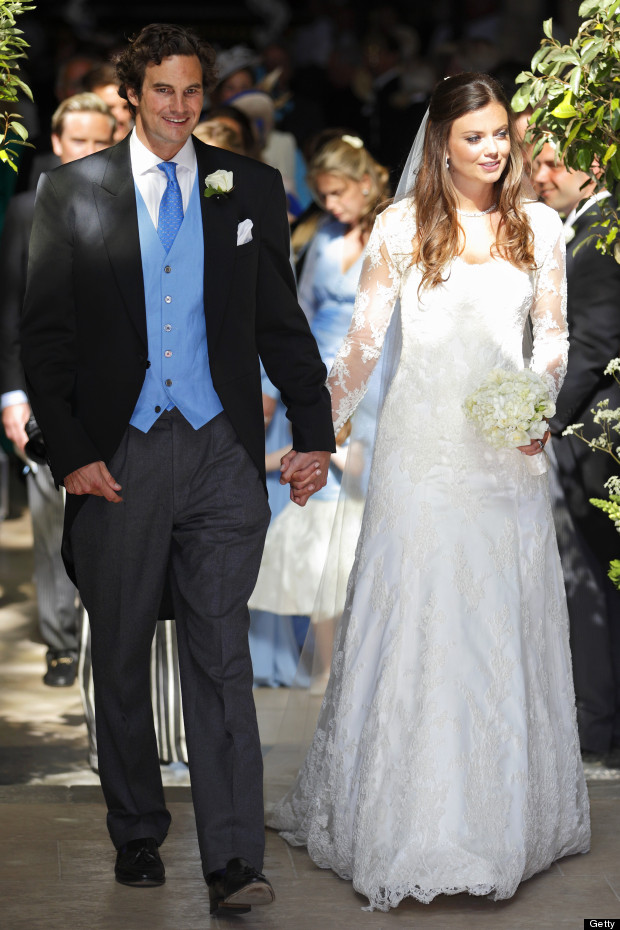 At least the bride, Lady Natasha, didn't have to worry about being upstaged by her guests, as she wowed in a Kate Middleton-style lace dress and veil.

Caught the wedding bug this season? Then this is THE gallery for you...