Scott Disick aka Kourtney Kardashian's other half spent his 30th birthday partying at Hyde Bellagio in Las Vegas with friends and family on Sunday. Kourts spent the evening by her hubby's side along with fellow Kardashian clan members, brother Rob and mum Kris Jenner, along with Girls Gone Wild mogul Joe Francis - of course!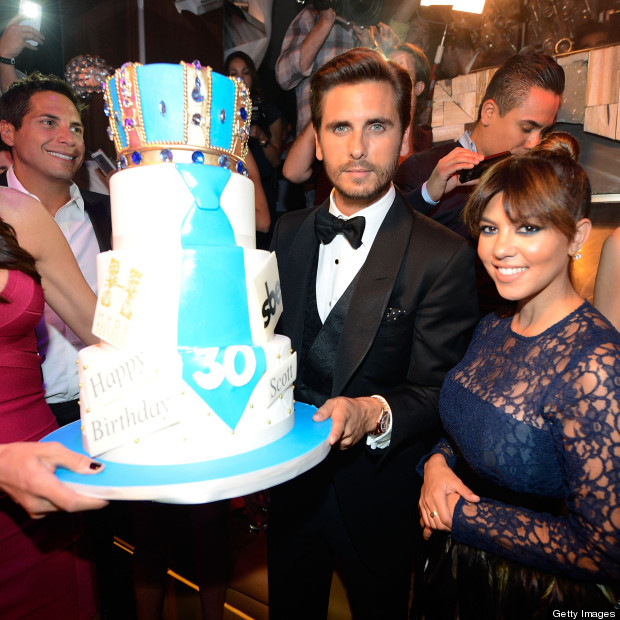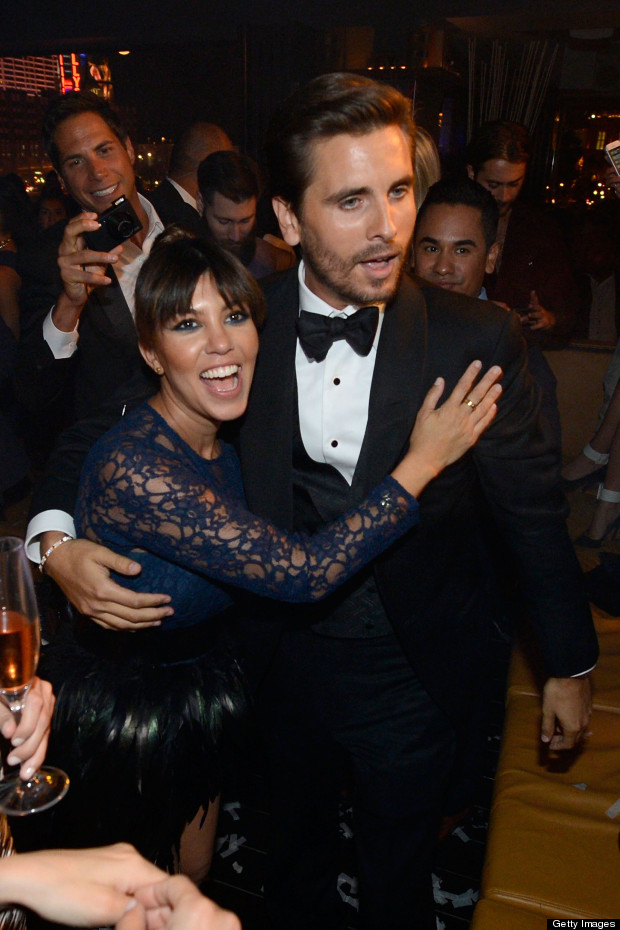 Kourntney's heavily pregnant Kim was nowhere to be seen, but sent her love on Twitter, writing, "Happy Birthday @ScottDisick #LettheLordBeWithYou."

Although, Kanye's baby mamma was totes absent it was as if she were there in spirit as sis Kourts donned a typically Kim ensemble. Think feathers, think lace, think ugh!

There's no doubt Kourtney looked sweet with her hair pulled back into and on-trend updo, but we're thinking we might just have to take back the mantel of best dressed Kardashian we awarded her earlier this year....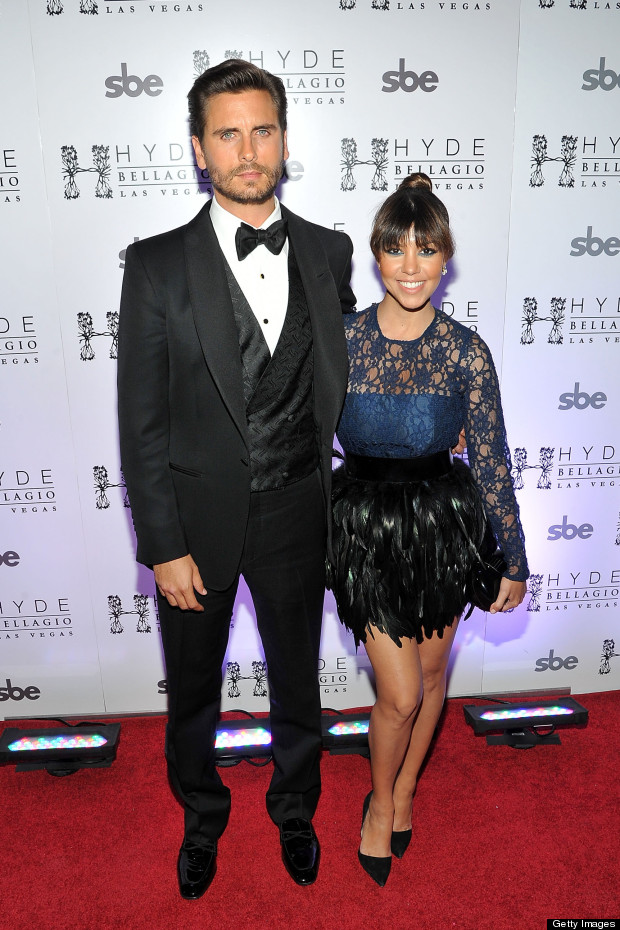 While we admit the lacy top half and the feathery bottom work well as separates these two style statements should never, we repeat, never, be worn together - agreed?

Check out all the pics from the bash. But remember, what happens in Vegas, stays in Vegas...