Katherine Jenkins has obviously been reading our rule book when it comes to being in the same room as models.

Aside from holding in our tummies and trying not to make a faux pas like eating too many canapes, our rule number one is to don a killer dress, hold our head high and just, you know, be fabulous!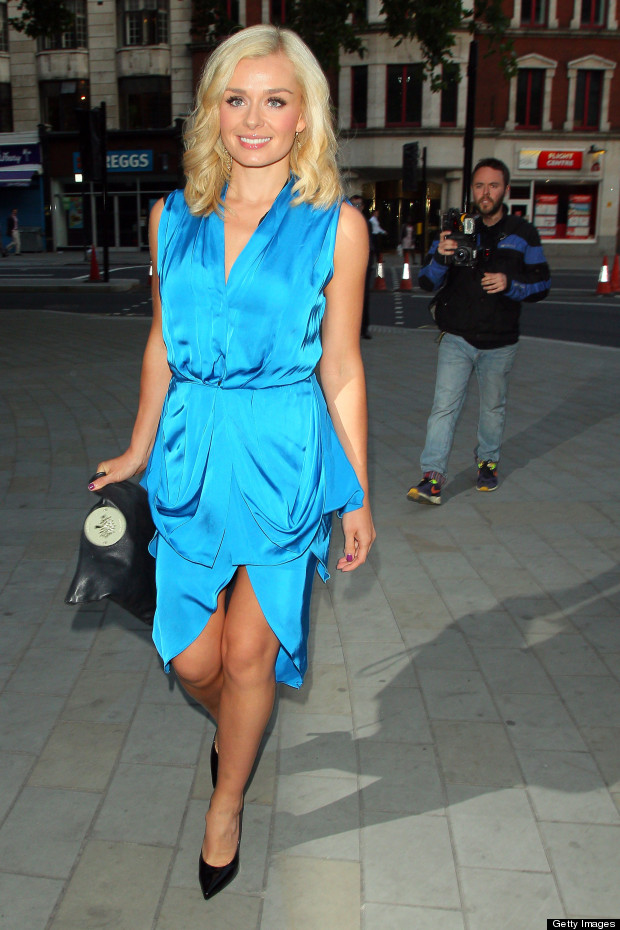 And Katherine did just that for the Melissa Odabash/Julien Macdonald collection launch at London's ME Hotel.

Looking super tanned and glossy, Katherine chose a swish turquoise silk wrap dress complete with black heels and matching handbag. Her make-up was simply and summery, while her signature blonde locks were teased to perfection.

Models, what models? We only have eyes for one girl.

Enjoy Katherine's style transformation in our gallery.