Alexandra Burke looked like she was having the time of her life on a sunny beach break in Miami - and so she should with a stunning bikini body like that.

The singer jetted off to Florida to see in the New Year, and took in a Drake concert at the Fontainebleau hotel.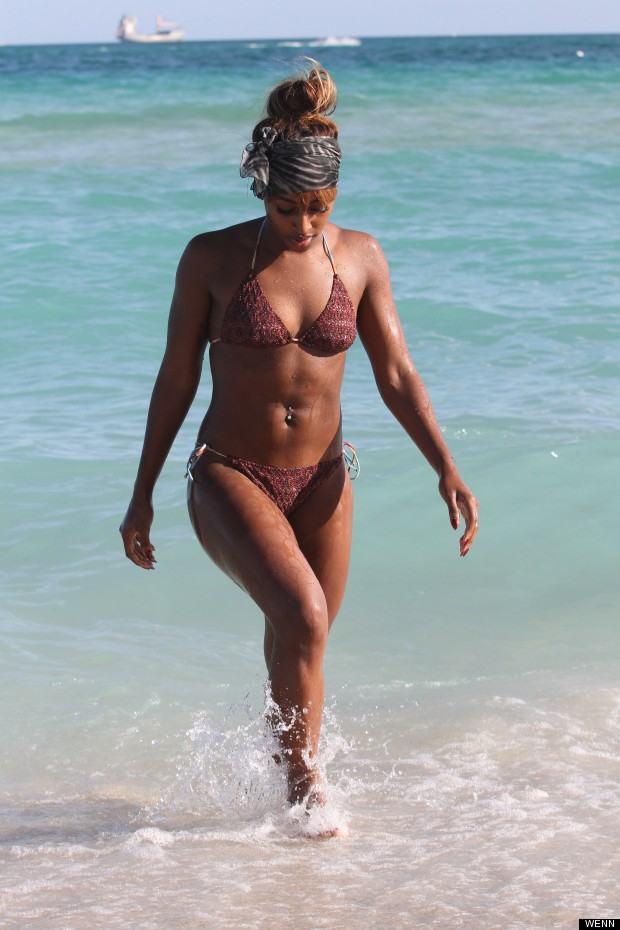 She was spotted frolicking on the beach in her itsy-bitsy floral bikini on Thursday afternoon, and wrapped a stylish zebra-print scarf around her honey-blonde mane to keep flyways at bay.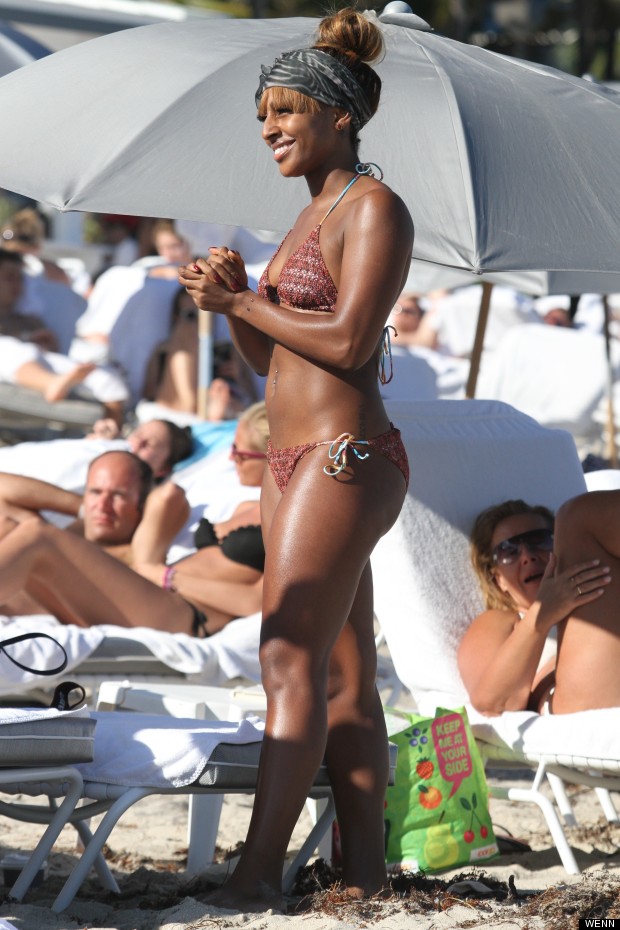 In a happy message to her Twitter fans, Alexandra wrote: "Bob Marley and sunshine ... You can't go wrong... #Miami."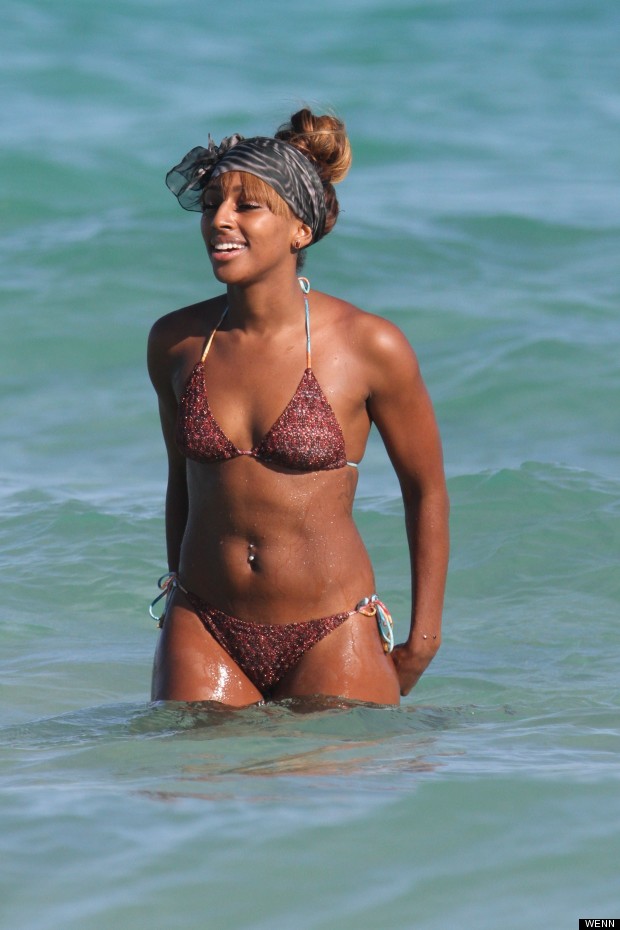 Who needs size zero when you can look like this?

More celebrity bikini pics coming up: