Things got tough for the models in episode two, with the first eviction from the group. Will Gore explores the highs and lows of watching the girls' photoshoot experience...

The tears flowed plentifully during this week's instalment of Britain and Ireland's Next Top Model. And most of the weeping was to do with hair.

Amid the kind of epic product placement (for a popular brand of shampoo, in case you somehow missed it) that would leave the producers of the James Bond films choking with envy, there was just about time to fit in some of the programme.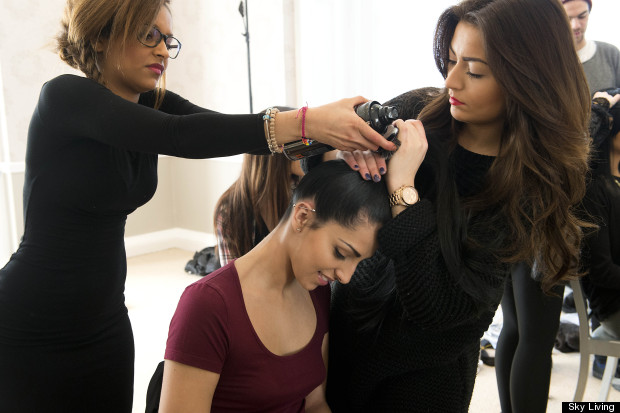 Some bloke called Matthew Curtis was wheeled on to give the wannabes a make-over - he looked so non-plussed to be on the show I presume must have been blackmailed to appear.

Most of the girls took to the challenge, which amounted to them either having their hair trimmed or brushed a bit, with relish. Poor Yorkshire lass Emma even let her eyebrows be coloured peroxide blonde. She described herself as looking like an alien as a result, and I wish I could've disagreed with her. I just couldn't though. She looked absurd.

For a few of them though the prospect of having their barnets cut got all too much and this was when the crying began in earnest.



Abigail has in the space of three episodes been derided as a 'pornstar', 'FHM model', and 'Page Three Girl'. Despite these criticisms she was determined to hold onto her tresses, while Saffron reacted to the news they wanted to give a her a quick snip as if they had suggested amputating both her legs. Neither could hold back the tears.

Army girl Emily was also another to breakdown. Initially she gave it large about how not caring what they did to her hair, but as soon as the scissors came near her she showed all the bravery of an Italian soldier, and the tears were unleashed.

After the make overs, it was time for a photoshoot and this week's task saw the girls line up alongside Team GB medal-winning gymnast Louis Smith.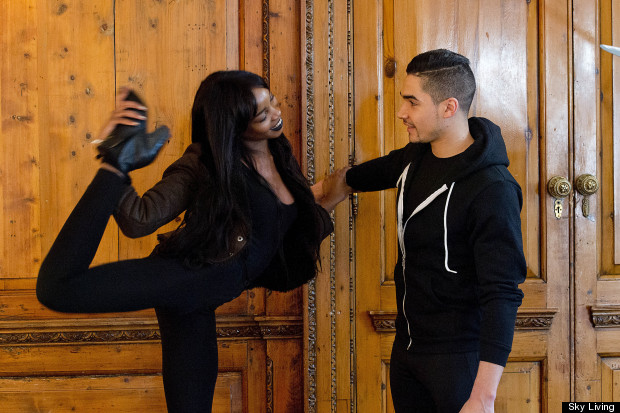 Last week the would-be models couldn't stop screaming and shouting whenever the wondrous talent that is Dannii Minogue entered the room. They clearly value an ability to make inane comments on X Factor above sporting prowess, because when Smith turned up he was greeted with quiet indifference.

For the shoot the girls held themselves in an array of different positions on a pommel horse alongside Louis. My suspicions that arose when I watched last week's double bill was confirmed. Watching a succession of people having their photo taken is definitely the second most boring thing on TV.

It didn't take long for the most boring thing on TV to come along and trump it though, namely Dannii Minogue, Tyson Beckford and Elle Macpherson talking about people having their photos taken.

For the big debrief Tyson decided to come dressed as a Butlins red coat, while Dannii patronised Irish country girl Sarah a good 'un – "she's come from wandering round a paddock with some cows to this!" 'This' being a fourth rate reality show, obviously.

The second best Minogue also had the temerity to slag off Abigail's uncut locks. "There's so much hair it has its own dressing room," she said, while sporting a quiffy hair-do with more volume than Lake Geneva.

When the decision was revealed as to who would be 'getting back their portfolio' and buggering off, it turned out that the haircuts, or lack of them, weren't fatal for Abigail and Saffron.

It was the pretty and unremarkable (or should that be pretty unremarkable?) Danielle who got the boot. Like Christina last week, her photo disappeared from the BINTM line up in that sweet way that puts you in the mind of Stalin and his purges. Did she cry before exiting? It was never in doubt.

LOVE THIS WRITER? Follow him on Twitter @WillGore.