Britney Spears' hair gets talked about almost as much as her umbrella-wielding, no-underpants-wearing fall from grace a few years back.

We've looked on as she's charmed millions in pigtails, shaved her blonde locks to stubble, forgotten to brush her brown tresses, donned Uma Thurman-style Pulp Fiction wigs for fragrance launches and questionable extensions for award show performances.

And now, the pop princess turned TV talent show judge, is making a comeback. Not only is she hitting headlines as the velvet sledgehammer alongside our very own Simon Cowell on the US version of X Factor, she's also starring in this month's Lucky magazine.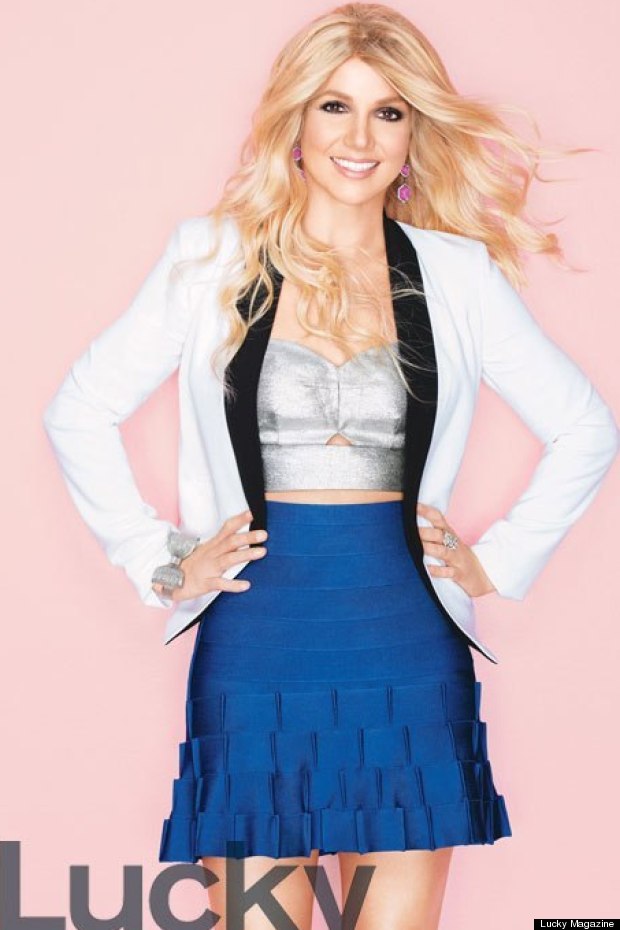 Britters looks great, but we're not convinced by that hair. Is it a wig? Is it an overzealous Photoshop operative? Has a hair stylist been tasked with covering a huge spot on her forehead? Whatever the answer, the result is a little, shall we say, 'Toxic' to her overall look (Sorry, we couldn't help ourselves...).

Oh, and one final note. We need to highlight that Britney is wearing a bandage skirt (i.e. not a dress). Perhaps the obsession is on the wane?