We can see this bright fuchsia frock is going to be an opinion-divider. It's certainly a difficult colour to pull off, but we think Anne Hathaway did a good job of making the Prada column gown work at the Paris premiere of Les Misérables.

The crystal-embellished neckline is stunning, and the low-key styling allows the dress to sing by itself. Anything more would have been overcrowding.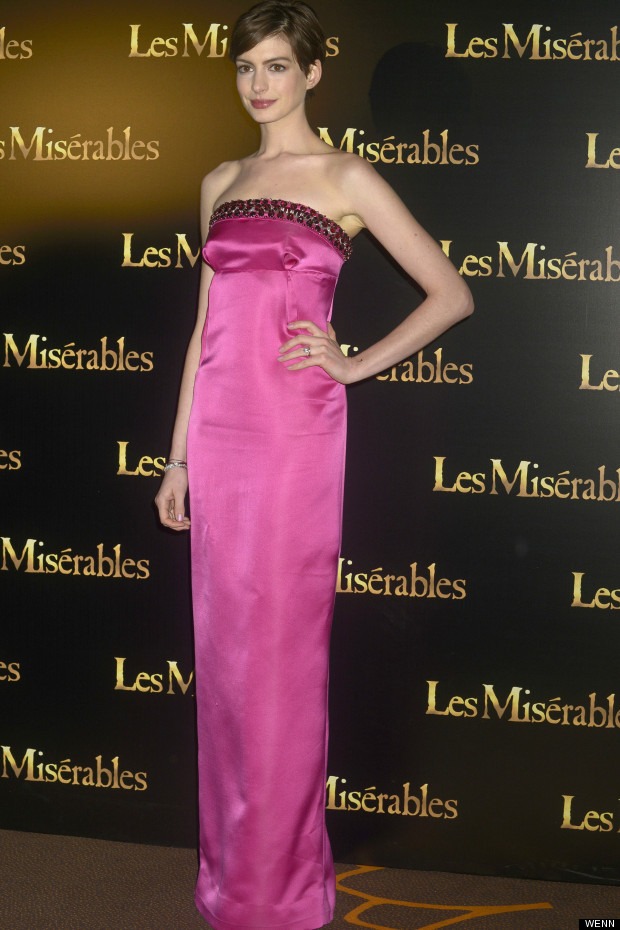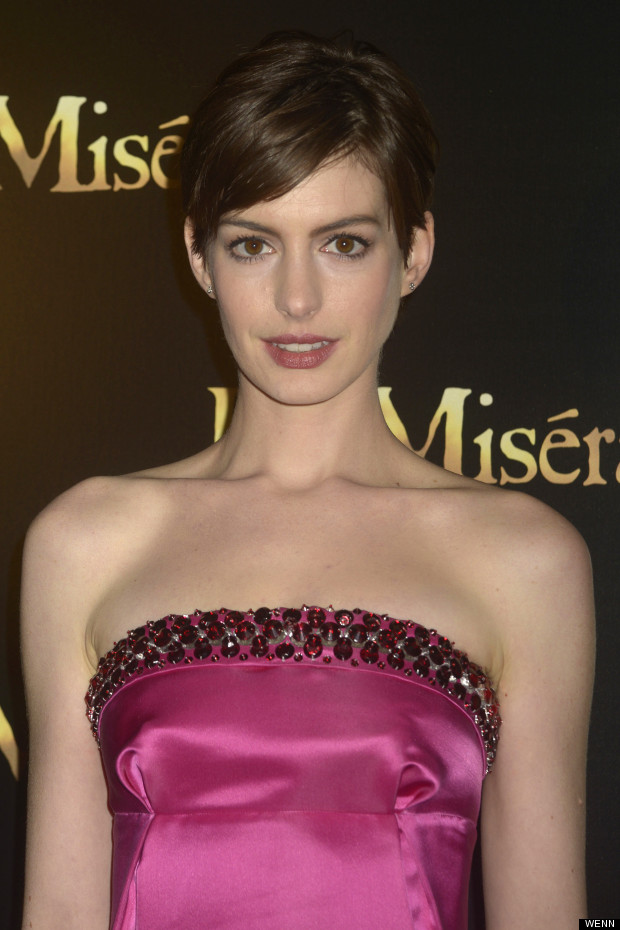 What do you think? Le freak, or c'est chic?