Who: Glamour girl, Cameron Diaz.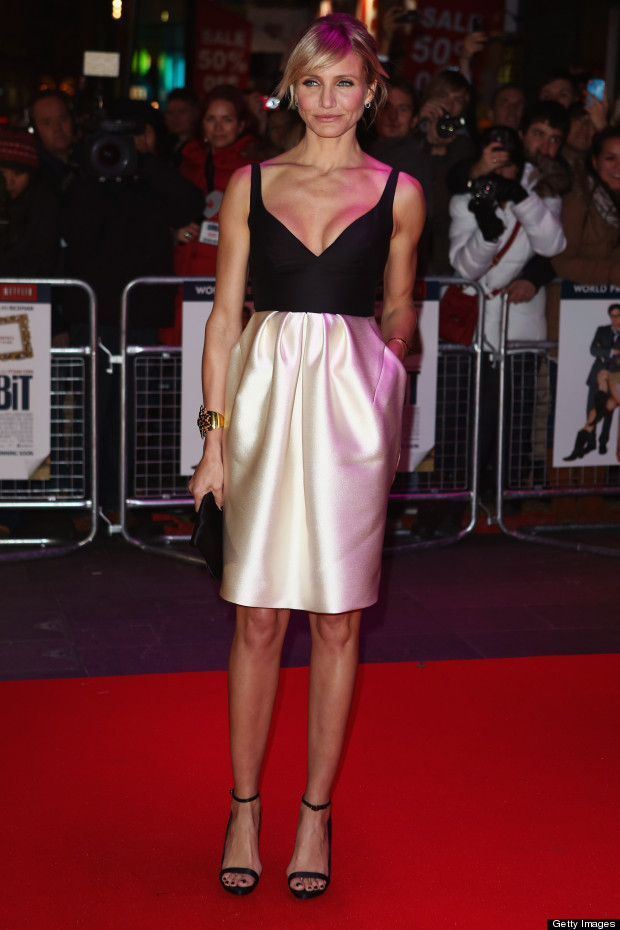 What: The usually-athletic-looking actress took a different style direction last night, and decided to show off her curves on the red carpet at the London premiere of her new film, Gambit.

Cameron wowed in her two-tone Stella McCartney dress, which featured a plunging lycra top.

Where: Leicester Square, London, 7 November.

Verdict? Absolutely fabulous.

Ready for more Cameron Diaz?