Victoria's Secret Angel Candice Swanepoel is currently doing her bit for brand awareness and has posted a shot of herself on her Twitter account simply captioned "Day job :)"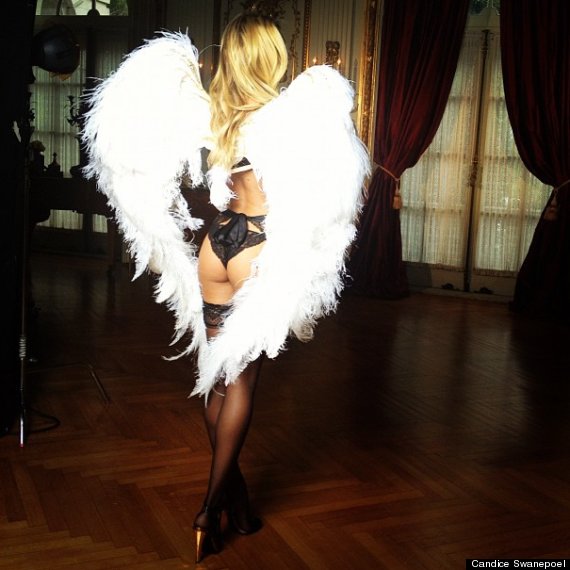 The model was sporting the traditional gigantic feathery wings in addition to a black lace lingerie set with ribbon detailing, stockings and golden heels.
From what we can tell, the location of the shoot with photographer Russell James, was a rather fancy ballroom - just look at this fireplace!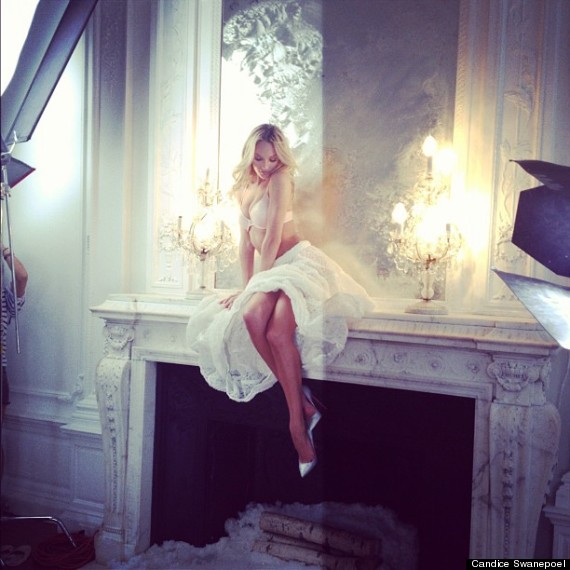 And for further Victoria's Secret themed pictures, here's a whole set of Miranda Kerr snaps...