We're all for the sisterhood thing - especially when it comes to Cara Delevingne and Rita Ora. Cast your minds back to THAT twitter pic that Reets posted back in January, yes the one of the two gal pals kissing. Raunchy.

Well, that was just the teaser. Cara and Rita teamed up with, the very awesome fashion photographer, Rankin for a shoot on Hunger TV that features the two dressed up to the nines rocking some very punk updos. We spy Prada too.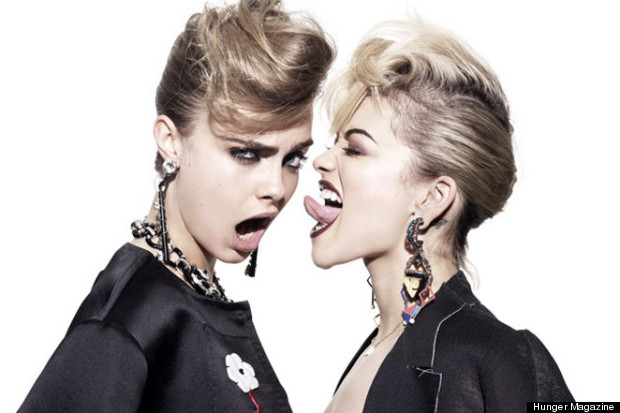 Rita has also collaborated with Hunger TV for an exclusive dirty video for her latest track Facemelt which you can check out here. Sadly Cara does not appear in the video, but guaranteed they've done the duet thing... after a tipple or two. Watch this space - another UK No.1 hit could happen.

Here's a look at more Queen Delevingne snaps - this SUPES got serious style.