Jack, all, trades, are just a few of the words that spring to mind upon discovering model of the moment Cara Delevingne is turning her hand to music. Before you start shoving cotton wool in your ears apparently this girl can *in a Jessie J voice* SANG!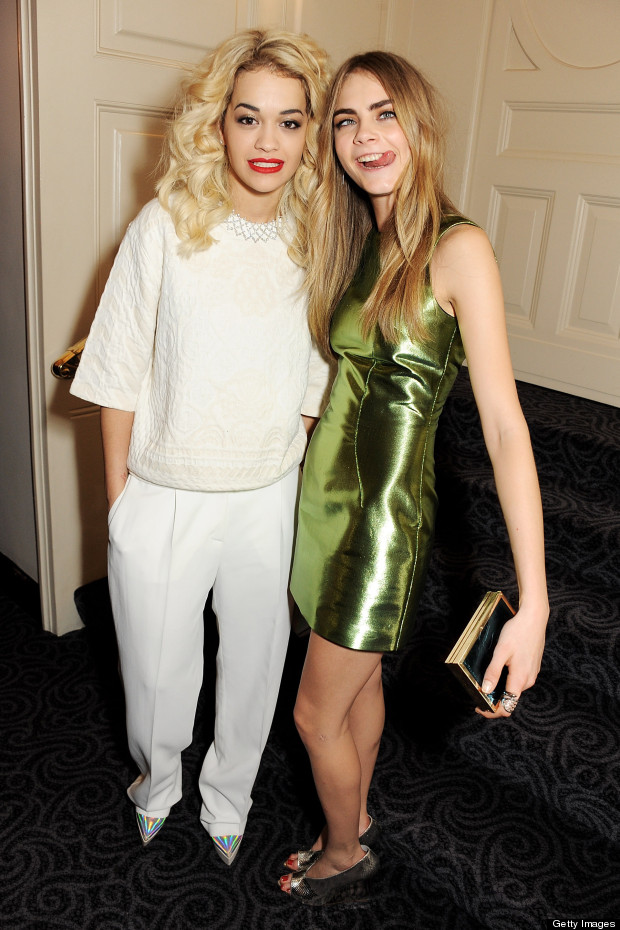 So Cara's getting behind the mic AND gal pal bestie Rita Ora will be helping her throw down some killer tracks. A source allegedly told The Sun, "Cara's singing voice is a lot better than anyone will expect.

"She started sessions in LA this month and has already played Rita a few of the songs she's come up with. She has a first single ready to go that she is considering releasing online soon. Cara is lucky that in her friendship group she has loads of mates in the music industry.

"Rita has promised to head into the studio with her so they can record together. They want to create a fun pop track together."

Could this be Elton John and Kiki Dee all over again. Short answer: yes.